SummerGF Review
SummerGF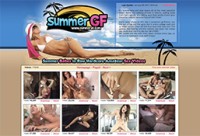 Price: $3.95 (2 day access)
When you read this it might be summer again, so don't watch porn all day, go out, and pick up a girl and do your "summer girlfriend" scene.
00000
Summer GF Review
Site Overview
In the summertime, people usually go out, enjoy the warm weather, swim in the ocean or pool, and have fun all day. Others, however, work hard to shoot hardcore porn videos to entertain those who need it. So, for your convenience and entertainment, let us guide you through the website called the SummerGF. In this review of the SummerGF, you can learn some background and practical information about this summer and girlfriend themed porn collection which is more than just a porn collection. This portal lists about three hundred videos, but there is just more and more coming.
At first, we didn't even notice what we were doing when we started to review the SummerGF. Searching for some info online didn't yield many results, which make us curious. However, what delivered the final blow of awe to us came when we found some familiar scenes. As it turned out – fortunately – it's not a recycling site or junk, shady site, but instead, it's a gate to the plains of goodness: the SummerGF, in fact, is a part of the VideosZ Network! This alone was enough for us to get crazy about it because we have, to be honest: we just love the VideosZ and its themed porn sites. The guys who pick the scenes for this one know the drill because it delivers what it promises: hardcore scenes with hot girlfriend-looking chicks, shot in the sunlit environment and on summer-related locations.
Design & Features
We won't say anything about the tour because it just hooks you should hook up on. In the members' zone, however, the real fun can finally begin – after you decide to sign up, of course. There is a real statistic showing how the site stands, and you will find that the scenes' number grows every day. As navigation features go, you will have a quite easy time to find what you are looking for: a search engine for keywords, titles and model names, a differentiated results page listing the girls, the DVDs, and the flicks separately.
Every video listing page has filters for you: you can sort by rates, views, recentness and more. Also, there is a category-specific listing option; you can open the full list from the proper menu. DVD titles' list, models' database is also available. The site is responsive, and you can enjoy your favorite scenes streamed directly to your television if you have a Roku box. The downloads are virtually unlimited, and there are no usage restrictions. Streaming happens by a Flash player, and the files you can watch and download are MP4s, with different quality options.
Girls & Videos
We love the way the site's or list's videos are selected. Even though there are some non-summery videos, the basic environment usually fits the theme: the girls get banged on the beach, at the side of the pool of a hotel or apartment, and some just get hooked up out in the field and banged under the shade of a tree. There are many different, continuous series listed for this site, and if you like what you see, you may try to look up them in the big collection the VideosZ grants you access to.
There are some regular hardcore scenes like the ones the ChicksGoneWild series grant you. For those who like party-themed porn, there is the WildCollegeParties series and some other group sex sessions. Naturally, interracial sex and kinkier niches are available for your entertainment: there are a series titles HerFirstDP, which features hot chicks going through their first "all-holes" action… and by the look on their face, that's their first time for that. You could even find videos which were shot out on the open waters, but some beach hook-up scenes are listed too. The SummerGF has a fine list of scenes, and most chicks are active in porn, so you can find some more scenes with them if you open their profile page.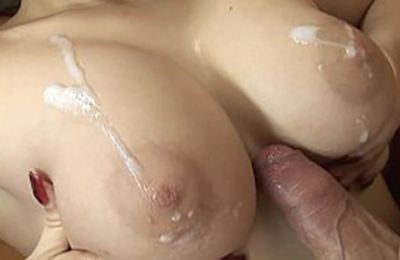 Conclusion
The SummerGF is one of the finer choices for this type of porn. With the mixed styles, the great sex, and the increasing quality, it's just getting better and better with every new flick, so don't overthink it!
This site is part of Bang Network. You can enjoy its content HERE
Check out the other best paid porn sites OR see more about SummerGF on another popular review site.