HornyGirlsCZ Review
HornyGirlsCZ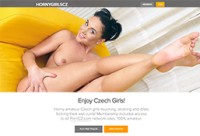 Price: $29.95 (30 days)
HornyGirlsCZ is perfect for horny porn fanatics who love to go on solo. You now have your partner to reach your ultimate orgasm. The site is filled with lustful girls and your effort to put up a very good sexual fantasy isn't needed.
00000
Horny Girls CZ Review
Site Overview
Exploring one's sexuality is really important. It gives you a hint of what your body needs, what it wants and what works. One thing that men adore in a woman is her outspoken attitude about what she wants to happen and how she wants you to touch her. But not all men love to know everything since we are visual creatures most likely it is better if we were able to see what girls wanted to happen and it best if they can demonstrate it personally to us. On HornyGirlsCZ, you will know different sort of Czech beauties exploring their sensualities. The site caters the hottest and sexiest girls from the Czech Republic that love to play with themselves. This naughty play is such a beauty to their eyes.
Design & Features
Once you enter the site, you will see all the videos and bonuses available. There are no more sub-menus or categories you have to go through just to explore the whole network. Everything is given right on the homepage. The user-interface has never been this easy. It doesn't have to be complicated to be happy. Whether it's the finger or the sex toys, HornyGirlsCZ promises to tickle you and give you a good shot of pleasure and sexual fantasy boost. The amateurs are ready to learn more about their being, they try to stimulate their wet pussies all alone. Being solo isn't bad, sometimes being alone makes you more aroused. Focus more on how the girls do the strokes to hit their G-spot. Have a peek of their tight pink pussies and the natural bodies swaying as they reach the peak of their orgasms.
Girls & Videos
Each video runs for about 12 minutes and they are filled with high-production and explicit content. Rest assured you will love to watch and have all of them. You can either stream or download in mp4 format. Have them anytime, anywhere if you store them in your devices. Amateurs on HornyGirlsCZ will show you the most amazing self-pleasuring you can watch along while you want to arouse yourself as well. Keep your eyes and your cock busy all night long with all the girls touching their tits and clits and how they insert their fingers in their pussies. The expressions on their faces are the best!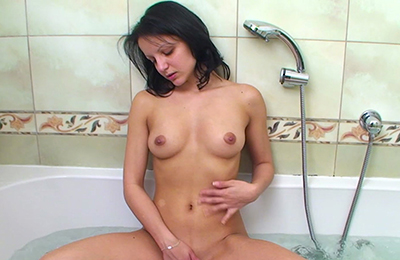 Conclusion
The amateur girls can give you the bliss of sex without touching you. Watch them strip off, get naked and hold their pussies like the way you wanted to hold them. Your imagination is your limit. You will enjoy being on the site with all the amazing bonuses and HD videos. With a HornyGirlsCZ membership, you can access all the 13 other PornCZ sites to alternate if it happens that you want to take a break with the Czech amateurs pleasuring their horny pussies. Get daily updates too for more videos to enjoy. Surely, you will crave for HornyGirlsCZ!
HornyGirlsCZ has been merged under its own Network. To enjoy the content, you can go HERE