SoloTeenGirls Review
SoloTeenGirls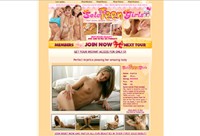 Price: $1.00 (2 day access)
Everything that you can see in the site is very refreshing. The new and unfamiliar faces of these girls will give you a brand new reason to masturbate - in case you have not done it for a long time now.
00000
SoloTeenGirls Review
Site Overview
One of the best and most jaw-dropping fresh girl's porn sites, SoloTeenGirls will make you want to go solo in your room and jack off to these fresh girls porn videos. There are a lot of options to choose from, including outdoor masturbation scenes in the sexy fresh girl's porn collection of the site. Meet amateur ladies like Yanina, Aza, and Evdokiya as they get featured in these fresh girls HD videos.
Design & Features
SoloTeenGirls is from the TeenMegaWorld network. Just like every other site from the network, SoloTeenGirls is also sharing the main hub of TeenMegaWorld. However, you can see that it is well managed and it does not get mixed up with contents from other sites. SoloTeenGirls has a cute logo to start with by the way. It looks very feminine and fresh. I think it is very attractive and it already screams what the site is all about. Moreover, you can also see a large banner at the top of the site. It contains erotic images of fresh girls, which show how much they love masturbating. You can see a good view of a completely shaved pussy with a pink dildo inserted and if that does not makes you wet, I don't know what will.
The site has a navigation tool to help you navigate the site conveniently. It contains links that are descriptive enough and you wouldn't spend even a fraction of second thinking where the link would lead you. Overall, the site's performance is superb. It is responsive and user-friendly. It can also be viewed on mobile phones.
Membership to the site will also give you access to the entire network. This means that you will have more than 874,000 photos and 4900 videos in the network's collection. You can also enjoy watching 1300 girls perform and try so hard to be legit porn stars in every scene. Out of those numbers, you can get 276 videos and 276 photo sets exclusive only for SoloTeenGirls. You can stream or browse these contents online or you can download them individually or in zip files. The videos are usually 1280×720 and the photos are usually 1440×960. The sizes may vary a little though. It depends on how old the contents were because I noticed that the recent ones are bigger than the ones in the archive.
Girls & Videos
The girls are all amateurs in the field as you will notice that some of them are a bit hesitant to touch themselves at first. I am not sure though it was just part of the actor they really do mean it. Anyhow, the girls were still a sight to see! In summary, the girls look like they come from different parts of the United States and Europe. You will notice that by closely observing the physical features of the girls. There are girls with jet-black hair, which I think came from Bulgaria. There are also brunette girls with long locks. And of course, the blonde girls from the US are taking the spotlight with their bitchy attitudes. The girls wear different outfits – like lingerie in different designs. Some of them wear full clothes but without panties and bra.
Some of the girls that have a perfect rating are Tanya, Amy, Albina, and Anna. Tanya is a porn-star wannabe and with the support of her friends, she was encouraged to audition in this site. Amy, a shy girl, is also someone that you should keep an eye on this site. Despite being shy, this gorgeous star likes to get naked in front of the camera. Third in the list is Albina, a brand new addition to the group. And even though she's still new, she already got a perfect rating because of her natural skills. Lastly, Anna, who likes to get nude in her pictures, gets turned on by the same idea and eventually made herself masturbate in the videos.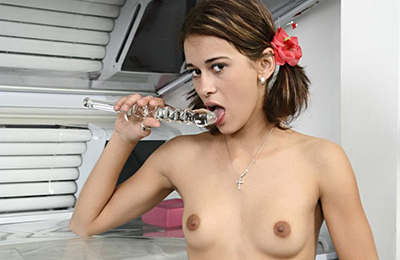 Conclusion
This site is a highly recommended site for those who want fresh girls videos. With the frequency of the updates, you surely will not get bored waiting for new ones. Moreover, the site is also a cheap one compared to other low-quality porn sites out there. SoloTeenGirls is from the TeenMegaWorld network and having said that, you can already tell that the site will deliver high-quality contents just like every site from the TeenMegaWorld network.
The site is no longer updated. For similar content, please go HERE
Visit the other paid porn sites OR read more on SoloTeenGirls.