PublicAgent Review
PublicAgent
Price: $1.00 (2 day access)
The hottest Czech girls with legs, tits and booties to lick and lust for are all here waiting for their bus rides, minding their own business while crossing a street, or just enjoying their lonesome till the PublicAgent comes by and offers them a chance of a lifetime.
00000
Public Agent Review
Site Overview
PublicAgent confirms that the tourist sites in the Czech Republic are not the only ones worth viewing but the pretty sights of its women too. Beautiful strangers who can be talked into undressing themselves and giving you not just mere lip service but a full on sexual interaction with an unknown person armed with a cam. Quite similar and familiar with most casting couch situations but this one have a more realistic feel to it. As the girls get tempted to take part in the casting call and auditions, it will be too late for them to realize that they get to be part of a movie that will not see its day on the silver screen but in your playbacks instead and only through PublicAgent.
Design & Features
As mentioned, this site has more rawness to it and this makes a great differentiator for many people looking at a POV style of hookup sex. The way the producers play up the fantasy of changing upon someone of great innocent beauty, then inquiring if she'd be interested in being part of a production to completely undressing her then making her part of the big sexual explosion waiting to happen is just astounding here. The more realistic way of PublicAgent portraying this is with the initial hesitancy of the models to give in to the invitation. The way they register their puzzled looks on screen is so utterly believing that many adoring fans of PublicAgent wait patiently for the damsel to say yes and take part in the ensuing full blown steamy public sex to follow.
You will see that they may have questions in their minds based on how they take the conversation — done in the Czech language and subtitled in English — when they were initially followed and given the agent's proposition. Even with the big amount upfront, ranging from US$1,000-$2,5000, the women are wary of what they are getting into. The dude doing the slick work tries a lot of negotiation techniques to get the blond, redhead or the brunette sex goddess to get her hands dirty with a mortal. As it takes minutes literally to get her down to her knees, the anticipation builds up much to the delight of the viewers. It takes off from a very scripted way of doing these reality based porn shows where the people on screen looks like they're waiting for cues to get prompted.
Girls & Videos
The all amateur cast of sex preys varies in looks to fit what you may have in mind in finding that perfect stranger you are looking for. If you browse through the homepage, you will see the many different faces to imagine bumping into and getting in a sexual encounter you may have fantasized for a long time. If it makes you think the agent is one lucky guy, how about thinking you may be the guy too in your dream world. All the women are pleasing to the eyes as they are quite a mouth pleaser to the cock of the PublicAgent dude. Once the agent has the girls down and undressed, they are more than willing to submit themselves to be fucked and taken a creampie shot in the end.
It is one definite hardcore sex done in the (almost) public view. Armed with a camcorder, more than enough cash, and guts to ask these random girls on the streets of the Czech Republic, the PublicAgent is prowling his latest conquest with an invite to be given a modeling or a movie contract. With an offer amounting to 20,000 to 50,000 Czech Crowns, can the mouth watering angels be blamed if they give in to the fame and fortune a video can bring?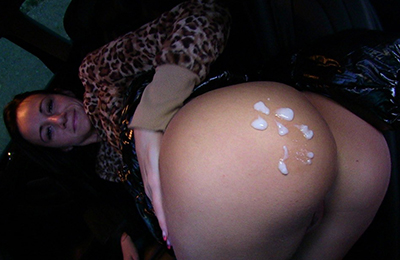 Conclusion
The greatest thing about PublicAgent is that it mixes hookup sex in an outdoor setting of the picturesque and unfamiliar Czech playground with a POV way of video making taking us all into an all familiar ride but still very much unique assembly of an all European, HD quality, fuck in secret places that only PublicAgent can offer. It is a surefire good recommendation that you give PublicAgent a good try to experience a lustful introduction of trusting the kindness of a sexed up stranger.