JizzPix Review
JizzPix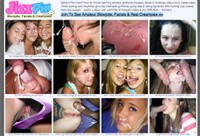 Price: $24.96 (30 days)
Join in the fun and you will never be disappointed, as JizzPix is there to provide you with the best facials and creampies in the shapes of videos and photos.
00000
Jizz Pix Review
Site Overview
I love facials and have loved them for a long time, seeing those girls eat up all the sweet cum, or just be ravished in the face by a cum shower, whether from one or two cocks, I have never had a problem. Though, many sites nowadays do not have such great content as before, yet there is one that stands out in the crowd, called JizzPix and is on top of all that, an amateur site.
Design & Features
This site is designed in such a marvelous way, that you, the viewer, have everything to gain from it. A simple white background furnishes the home page, as well as a nice logo with a curiously smiling spermatozoid, one that is likely to get into that pussy or the mouth of the girl. The home page has a lot of previews, images from the videos or pictures themselves, showing the girls in action, and a lot of cum, too. Likewise, the site is there to help you find those videos, especially if you become a member. The members get access to a special area, where the videos are sorted and could easily be found using one of the many perks and sorting options.
Girls & Videos
The facials are present everywhere, with or without swallowing. The ass to mouth category always can make a person horny, especially after seeing the girl cum from all the intense pleasure, and then suck up all the cum from the ready to explode penis. The videos vary in quality when it comes to the resolution; you can expect to see anything, from full HD to your average mobile phone video. Nowadays, mobile phones are a lot better and so are the videos, in turn. Joining this paradise of amateur facials and creampies is just two or three clicks away, and for a very cheap sum, too.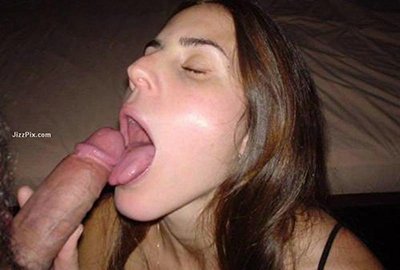 Conclusion
There is nothing, I repeat, like the sound of jizz splattering on a girl's face, and then seeing her lick it up and beg for more. Such girls are prominent on the site, as well as others which love having cum on and inside of their pussies and asses, making the word creampie get much more passionate and seductive.