HeyOutdoor Review
HeyOutdoor
Price: $1.00 (3 day access)
HeyOutdoor provides not just pretty faces of Japanese porn girls but they also have the wildest and the best in sex. How wild can they be you ask? They can do sex positions you've ever imagined in places you've never thought of.
00000
Hey Outdoor Review
Overview
Watching porn videos can also be tiring no matter how much arousal it gives to you. The atmosphere of your closed doors and the setting of porn videos in a room are sometimes depressing for your eyes. And because of this all you need is to get some fresh atmosphere but because you're too horny, you just can't leave your porn videos. HeyOutdoor hears your problem and brings into your home the outdoor vibes you want to feel. It's not just your ordinary atmosphere, but it's Japanese hotties all horny in a wild adventure. It is the best outdoor experience you will ever have. Your request for a light into your porn watching is now on your screen with HeyOutdoor.
Design & Features
HeyOutdoor is a member-only porn site where exclusive benefits are given to its members. One of its amazing features is its daily updates. Just like in our outdoor activities, it is always good to have something new. With the daily update of the site, you will surely not miss the newest outdoor experiences of our gorgeous ladies. The high definition videos of the pornstars are also mobile compatible. This is because the site knows that you have your sudden urges anytime of the day. With the mobile compatibility, you can watch porn videos anywhere.
You might want to watch the videos outdoor yourself so you can have the same experience. You can carry your mobile gadget anywhere while jerking and watching HeyOutdoor. Not only that you can stream and download the videos on this site, but you can also access other 15 sites. These are bonus networks available upon your membership.
Girls & Videos
On HeyOutdoor you'll realize that Japanese girls are also flexible in sex and in places to have sex. They can adjust according to the needs of their partners. As long as you give them cock to suck on or give them the assurance of an intense fucking, they're already in your favor. These girls are truly admirable because they've proven that Japanese pornstars can also be as wild as other blonde pornstars. They can also be bold in fulfilling your sexual desires. And they open their minds and legs in knowing that sex is possible wherever you are. These girls believe that as long as you are horny you can have sex.
The girls on this site have proven their talents in sex arena as evident in the videos. They're like animals that are hungry for some dick in the streets. Even along the road, they don't mind having sex as long as you put a hard cock in their mouths. They are confident enough in their blowjob talents that they don't mind if people are going to see them. Even the parks are not exempted to a place of fucking for them. People go to parks to play and get some fresh air.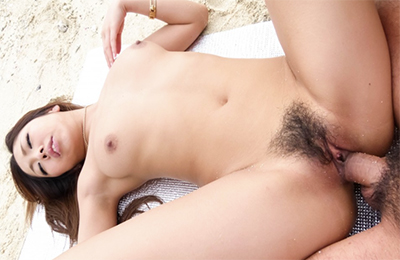 Conclusion
HeyOutdoors is a site that gives a fresh insight to porn videos. It is refreshing to see porn videos not exclusive within the bounds of the room. It gives people the idea that people are limitless. And as limitless persons we are entitled to explore our bodies however and wherever we want. The sex adventures are even more satisfying with the amazing features this site offers. It assures that your sexual gratification will be met. HeyOutdoor brings the nature into your home. It's your move to open up your door.