FTMPorn Review
FTMPorn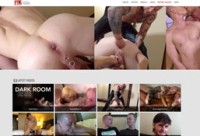 Price: $24.96 (30 days)
The porn action allows you to enjoy scenes with these transsexual men being fucked hard and also masturbating with sex toys. You will be seeing several updates every month.
00000
FTM Porn Review
Site Overview
FTM Porn is a great gay sex site created by Buck Angel, a masculine trans porn idol who is very enthusiastic about trans male sexuality. The site brings you hardcore porn content featuring masculine transsexual men who have a pussy in between their legs.
Design & Features
Right from the tour page, you can tell that this is a well-built site with a very friendly interface. The tour allows you to know what you will see once you are a member of FTM Porn. The logging in process is simple and the videos are readily accessible. You can browse all the latest updates at landing page or choose to access the rest of the archive using a drop-down menu. This menu allows you to browse videos or photos and you can also use it to access other sections.
FTM Porn doesn't have many sorting tools, but it's still very easy to browse what you need. You are given a very nice model index where all the transsexual men are listed. I appreciate that the videos and pictures are professionally arranged and they have dates which indicate that they are updated regularly. The video updates come in several admirable formats which can be streamed online with a large flash player. You can also choose to view these videos in your own player by downloading them.
Boys & Videos
This is a hardcore porn site that serves you with hot porn content featuring masculine transsexual men who have a pussy instead of a cock. The men at FTM Porn are extremely comfortable with their bodies and they enjoy spreading their legs for other men and trannies to fuck them. They also engage in a variety of other sex acts including cock sucking, pussy eating, and fisting. You can expect to get access to known transsexual men like Buck Angel and Dane, among others. These men look really nice and most of them even rock tattoos all over their bodies.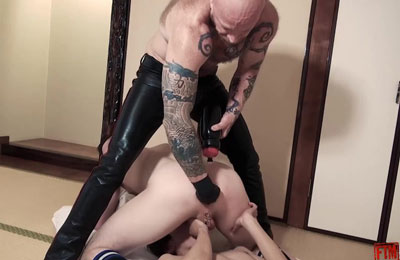 Conclusion
This porn site will be worth the while to anyone who is enthusiastic about male sexuality. The content brings you great transsexual men like Buck and many others who have a pussy.
This site no longer updated. For similar content, please visit HERE