TheGF Network Review
TheGFNetwork
Price: $1.00 (1 day access)
The video collection is huge, and it seems to grow at a good pace, and while you may find some shared content between the network sites, if you look at the big picture, you can still see that there are far more videos you could've ever hoped for.
00000
The GF Network Review
Site Overview
TheGFNetwork is a complete network of porn sites, offering user-submitted, real homemade amateur porn movies, sorted out and distributed through multiple thematic sites. In fact, one membership on the main site offers you all the content of these subsites, and even more. Nowadays, there are 24 sites within the network each having one main niche or girl-type. If you are looking for a particular girl, you should check out the MeAndMyAsian, MyEbonyGF, MeAndMyLatina and the IndianGFVideos sites, which offer you the ethnic girls mentioned in the sites' names. Those who have some particular porn niche in mind should check out the sites' list too, because large tits, blowjobs, anal sex, rough sex and a lot heavier and kinkier things are actually happening, and if you consider the tattoo a kind of fetish, you will be happy to find lots of tattooed girls around.
Speaking in the language of numbers, if you register on TheGFNetwork, you get access to more than 11,000 videos and a photo collection consisting of over 15,000 sets. As a bonus to your membership, you also become eligible to browse the large DVD library, which offers you hardcore porn DVDs, from the professional kind. You may also find live chat and dating site access in the members' zone so that you can spend more quality time in here. The content is not exclusive since it's all user-submitted and collected from all around the web, and the nature of the videos is the main reason why the quality is so varied.
Design & Features
The home page of TheGFNetwork is simple; in fact, it's just a list of the included sites, each representing itself with medium sized thumbnails. Taking the tour is just to browse through the thumbnails and scroll down the page; there are no trailers to be found. The simplicity of the desktop page welcomes you if you open the site from a mobile browser, though it seems that it's not exactly a mobile version, only an optimized page with the same list and thumbnails. The members of TheGFNetwork will log into the AMALand members' zone, and anyone who registers is forwarded there. In this members' zone, you can find all sites content, and you are offered some tags to sort this vast collection.
You get unlimited download options and you can save all videos easily, you may even use a download manager, to make it more easily (though it's officially not supported). The format of the videos is MP4; you can't access other formats. Watching the flick online is also a good choice, since the player is fast, and the stream is good. The huge collection of picture sets is also at your disposal, and you can save each one in zip format.
Girls & Videos
Since the TheGFNetwork is not a standalone site, but a whole network, there is only one thing you can anticipate from it: a vast and varied collection of hardcore porn movies, featuring different amazing cuties. If you log in, you can see that the whole network has a compilation of more than 11,800 videos, and each of them feature different cuties. Because it's all amateur porn, it's just expectable that one girl doesn't appear more than once in them, and this can easily mean that you can enjoy watching more than 11,800 girls fucked, and if you take into consideration the photos, the number is even higher, since some sets are standalone; they are uploaded without a video.
When it's about amateur porn, you can mostly find natural beauties in the scenes, and if you notice a fake tit, that girl was rich or she is not an amateur, and her video was somehow uploaded here. As for the ethnicity of the girls, you can find it out yourself that among over 11,800 girls, it's just expectable that all ethnicities are covered, so you can enjoy the videos of not just Caucasian, Blacks, Asians and Latinas (the currently hot porn-ethnicities) but Arabic and Indian girls might also appear, and it's also possible that all countries are represented on the site.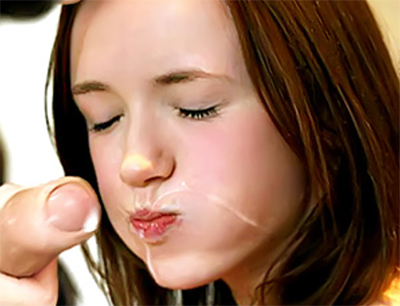 Conclusion
At first glance, TheGFNetwork may awake various feelings in you, but don't let yourself spoofed by the appearances. Since you get access to all AMALand sites, you will find yourself in front of a lot of content to browse, and if you want, you can enjoy some professional porn provided by the large DVD library of the network.
The site doesn't exist anymore. If you want similar material check HERE