OldestWomenSex
OldestSexWomen
Price: $29.99 (30 days)
OldestWomenSex brings out the sexuality of grannies to the fore, allowing you to enjoy porn in a wholesome manner. Videos are available in multiple formats, and can be viewed streaming or downloaded to your computers.
00000
Oldest Sex Women Review
Site Overview
OldestWomenSex is a great mature porn site featuring sexy and kinky mature chicks as well as hot grannies. OldestWomenSex is among the very few sites in the porn world that offers you a great collection of sex scenes featuring kinky grannies. Fucking a granny has always been a taboo, but what one may not know is even grannies have a great libido and love to get fucked in all their holes while having their nipples sucked.
Design & Features
OldestWomenSex has put in a lot of thought in designing its site. The outcome is something which is amazingly simple, without being overly bland. With only a handful of links, OldestWomenSex offers a clear balance between text and images. The images are more like mini-thumbnails which can be clicked to enlarge on a new page. At least, the handful of images that are available on OldestWomenSex can be viewed enlarged on a new page. A link at the top takes you to the homepage of grannies featured on OldestWomenSex. A trailer offers a sneak-peek into the amazing contents of OldestWomenSex.
Except for the six photo images presented adjacent to the trailer, all other contents, including checking out the personal page of each mature chick and granny are accessible only on subscription. Subscription is easy and light in your pocket, with two plans at your disposal. A monthly plan and a 100-day plan. The 100-day plan offers a discount and is the best plan to opt for. Membership gives amazing offers, not in monetary terms, but access to a growing online community of granny porn connoisseurs.
Girls & Videos
Whenever one hears the word granny, the first thought that comes is wrinkled skin, sagging and flat breasts, lack of libido and sexual appetite. Well, this is the stereotyped image we've been compelled to imagine. And to a certain extent, it may be true too, but it is also true that many grannies are high on their sexual libido, and can fuck or get fucked with complete panache, giving the amateur pornstars and MILFs a run for their money.
Watch out for these grannies getting fucked in doggy style, from behind, in missionary, cowgirl and reverse cowgirl positions. Your jaws will drop in awe, as your dick gets the necessary food to go rock-hard from flaccid. The grannies suck dicks, have their asses invaded, enjoy double penetrations in threesomes, relish creampies, cum shots, and cum facials, and even are swallowing gooey white cum. That's what you get on OldestWomenSex, which can give your dick everything needed for a long-lasting orgasm.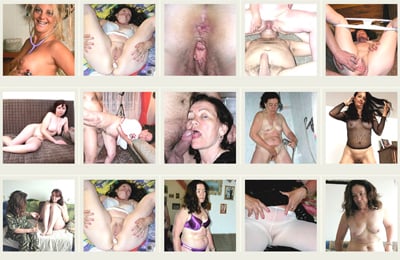 Conclusion
OldestWomenSex is a truly wonderful porn site that offers you a great collection of kinky grannies getting fucked by multiple studs. Membership is affordable and provides you with an opportunity to engage in healthy discussions with the online community, share photos and videos, and have a lot of fun. It is worth becoming a member of OldestWomenSex.
The site is no longer updated, for similar content take a look HERE
Don't miss the other best adult pay sites OR read more on OldestWomenSex.