EuroSexParties Review
EuroSexParties
Price: $1.00 (2 day access)
In case you become a member on the EuroSexparties, you can browse moved 35 sites of this great studio. This grants you access to more than 9,000 hardcore porn scenes, covering various niches and making many daydreams into reality.
00000
Euro Sex Parties Review
Site Overview
There is one big bonus you get if you join the EuroSexparties: you get full network access. And it's not some fake network with shared and recycled content – it's the alternative reality of the RealityKings.
Design & Features
The tour you can take on the EuroSexparties is quite a quick one, and as with so many other RealityKings pages, there are few featured videos you can access as trailers, so that might be a good way to peek into the content. Under the banner and the featured video, you can see the videos of this series listed. You feel like a member of a royal family when you log in. Since you arrive at the main hub members' zone of the network, you can enjoy the luxury of finding everything at one place. Content tags, a search engine and inter-site navigation options are there to make browsing the videos much easier.
The main menu of the site will let you reach all included sites and the bonuses such as dating and live cams. On the tour page, the site claims that the videos are offered in digital High-Definition, and this is totally true; the only exceptions are the oldest scenes since those are usually in lower quality (DVD resolution) and WMV format. The newer flicks offer 720p and 1080p, and they are obtainable as MP4 files. The in-browser access is also very hot: the Flash video stream is in 720p, so you don't have to make so much of a compromise. This and the video captures galleries are your best tools to preview the videos. A handsome mobile interface is also available for the members' zone.
Girls & Videos
These chicks are mostly professionals or at least, semi-professionals, and it seems that they don't even try to hide the fact that they are real stars of porn. Some of them are probably more well-known than the others but rest assured, they know what to put where. In case you like Caucasian girls, you may feel lucky since most cuties here represent that ethnicity. Those who are looking for other ethnic girls might feel a bit let down since there are a few Latinas, but Asians and Blacks hardly appear. They probably try to make the site look more authentic this way. As you start exploring the site, you will see that there are some really hot bodies in the videos. These girls have a tight body, nice curves and so beautiful natural breast that they will blow your mind.
So, since the whole series is shot in the US what makes it eligible to be called EuroSexparties? Well, the sex in them. There is a stereotype concerning the sexual habits of the Europeans, and if you ever saw authentic Euro-porn, you may know what we are talking about: the Europeans are perverted, especially their porn is very nasty. At least compared to the mainstream US porn. The videos of this series are captured and performed in the United States, and the girls are US citizens too. But the sex they do is very nasty, and like all reality porn videos, these are also very close to the truth.
As far as stereotypes concerned, the following niches are covered in almost all videos: double and triple penetration, deepthroat, heavy anal sex, public sex and playing with cum. Since the videos are usually feature threesomes and actual groups you will see that there are hot DPs in the videos, and the girls have to take in maybe a bit too large cocks in both holes. These are full-round videos with a short intro which are followed by some foreplay. These are mainstream videos, but the heavy elements in them – like cum-drinking – are making them nearly authentic Euro sex parties.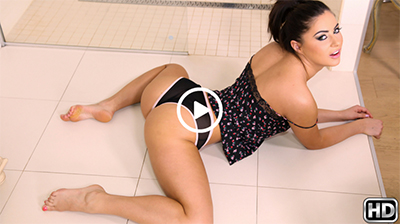 Conclusion
The EuroSexparties might not be entirely authentic, but as you can see these US-based Euro-girls are very hot and they do excellent porn for you. You can see it even in tour mode, that there are really big cocks at play, and the models are all going through some hard time while they try to take it all in. This and the hot group-sex make to be the site a recommended hardcore porn portal. Naturally, network access is another major temptation, and it's quite an astonishing bonus.
This site no longer exists. For similar content, please go HERE