CzechCasting Review
CzechCasting
Price: $29.95 (30 days)
The Czech Casting is a nice site with gorgeous girls, who are not just looking amateurs, but for most them this is the first time they do a porn video.
00000
Czech Casting Review
Site Overview
There are all kinds of fake casting sites out there, where the agent, who calls himself tricky or whatsoever is talking girls into having sex with him for the promise of a model career. On Czech Casting, however, the girls are there to do porn. It's a big and resourceful industry, and if all hell broke loose in the life of someone, using her (or his) natural gifts is the easiest way to get the extra cash to climb out from the bottom of the pond. The girls on the site are mostly first-timers, but as you will hear in some of the videos there are a few girls who have done porn before, and they can do it like professionals.
The network has 28 niche sites, and while on the Czech Casting you can watch only girls debuting, there is a brother site of it, called Czech Gay Casting, so if you are into guys, you may also browse their debuting videos. Those who like chicks and want to watch more videos of this particular niche (first time doing porn), will like the videos of Czech First Video and Czech Super Models, where you can watch established Czech pornstars doing their first scene, and girls with dreams of becoming models going wild for the promise of fame and richness.
Design & Features
The tour offers you one trailer to watch, where you can see some gorgeous girls saying their name and then a moment from the sex performed by them. As for the tour page, you can see large thumbnails of the girls and a 360 degrees photo of the chicks. You can see right away on the home page, that there are 1412 girls on the site, and each and every one of them has a video. After registering, you land at the main hub of the Czech AV, where you can see the list of the sites on the left and the actual content on the right. The Czech AV offers you a large number of lengthy videos (they last over 20 minutes) that you can watch in the members' area, or save to your computer in two qualities.
Girls & Videos
If you like women with slim bodies, on Czech Casting you can see the gorgeous Natalie, a brunette with blue eyes that has big tits and a round ass. That chick works as a waitress, but she wants more with her life. Watch her pose for the guys from Czech Casting and you will love her body! That slut is so good at deepthroating and she is into hardcore sex. She loves to spit on cocks and that East European woman enjoys so much a fat dick in her pussy! You can always cum in her pussy, she is not on pills, but who cares? One of the freshest chicks from Czech Casting is Silvie, a stunning blonde that has tattoos all over her body. She has a sister and both of them will give you some incredible lesbian shows. Watch these beauties lick each other's pussies and you will be so excited. Silvie also likes men and she loves anal sex. In all the movies with her, you will see that whore making
Watch these beauties lick each other's pussies and you will be so excited. Silvie also likes men and she loves anal sex. In all the movies with her, you will see that whore making rough anal sex and cumming so often! Czech Casting has so many different types of women and all these beauties love to take part every week at some great parties. Watch how amateur women lick each other cunt's and then see how they get fucked by some guys with big cocks and don't miss the cum showers from the end!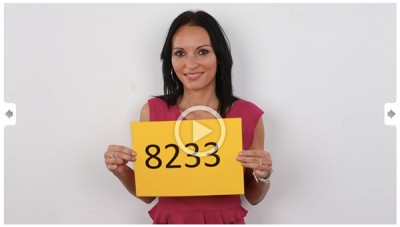 Conclusion
One of the best things about this site, that the girls are actually trying their best and they seem to enjoy it, so it's not just a few words then bang-bang, instead, they get the chance to turn on, give a blowjob, play with themselves and get fucked when they are really ready. The good quality of the videos, of the sex and the cute girls are all there for you to watch, and with the good pricing and the large bunch of bonus content, you should consider giving the Czech Casting and Czech AV a try.
This site no longer receives updates. For similar content take a look HERE