Wtfpass Review
Wtfpass Network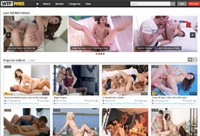 Price: $1.00 (1 day access)
Wtfpass is maybe one of the best porn sites. If you are looking excellent models that's all you need. Plus, Wtfpass offers you amateur college porn videos.
00000
Wtf Pass Network Review
Site Overview
WTF Pass is a big network that features a number of 11 European hardcore porn sites. The scenes combine hot girls with amateur couples that love to fuck and you get the chance to explore some great orgies too.
Design & Features
If we talk about the design once you enter the website you will quite easily discover how simple and user-friendly it is. On the home page, you get some your eyes on the latest scenes that have been featured and some sliders with screenshots that get your attention as well. The colors used on the website combine well together and offer a good experience The layout is done in such a way that you know exactly how and where to go when you look a particular thing.
The menu has all the pages that you need and each one has filters that you can use. The concept of the design was to combine all the sites into a single network where users can search all the scenes and find what they want. I had no problems using it and I also gave it a try from my mobile device. WTF Pass works on mobile devices very well, there weren't any problems when it came to watching a video or to go to different pages within the site. I liked the fact that you get so many selection options when looking for the porn scene that you want to enjoy. There is no chance it will escape you.
Girls & Videos
The girls featured are very sexy and they all can be your turn on. Some of them are amateur girls that love to get naughty, but there are some names that you will recognize from the porn industry.  The girls have amazing bodies and it doesn't matter if you like big tits or curvy asses, you can enjoy both of them because you have a large number of options. You can easily find the perfect girl for you and get straight to business. The main action however you should know is concentrated on fresh European girls. Your cock will get hard instantly when you discover the hot scenes with girls picked up on the streets or sex parties that lead to group sex, blowjobs and much more. 
The videos are all filmed with professional equipment and although some are in open space they still look great. Scenes vary in length from 10 minutes to even 50 minutes in some cases. The format used is MP4 but you also get a lot of options for watching or downloading them.  They do offer a lot of choices, so it all depends on your preferences. In total, there are over 2000 scenes coming from all over the sites. So does that sound dirty enough for you? An image gallery is also available for each scene so you can check that out. Also, a teaser is available and from a few seconds, you find out easy the main focus of that particular scene that you want to try.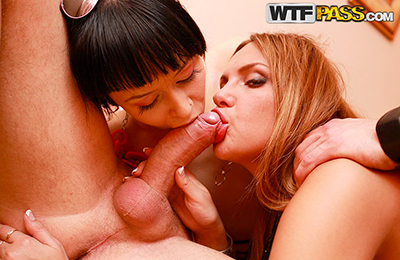 Conclusion
WTF Pass is a great network if you were looking fun engaging European porn. They focus on the girls and scenarios. Fucking girls has never been so easy and because viewing options are very good there are no reasons why you shouldn't have fun. I enjoyed this site and I will surely check it again in the future.
Don't miss the other best porn sites pay OR read more on WtfPass Network from other popular review sites.