ChickPass Review
ChickPass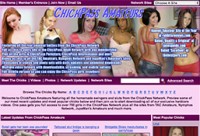 Price: $2.95 (2 day access)
ChickPass is a porn site featuring hundreds of amateur girls captured in all kinds of hot slutty escapades. Once you log in, you'll find that the scenes have an 'original' date – the initial date of its posting; and the 'updated' date – the date the post was upgraded to High Definition.
00000
Chick Pass Review
Site Overview
Although it is a site on its own, it falls under the tremendous porn powerhouse: Chickpass Network. For a single pass, you get access to a massive resource of porn videos and pictures of girls of all colours, age and size including chubby, skinny, ebony, Asian as well as white.
Design & Features
Webmasters at ChickPass have done their best in as far as a placing of the content is concerned. For instance, the daily updates on the site would seem tricky to find on such a massive site, but you get to them quite easily. Like in most of the other websites under ChickPass Network, great effort has been invested in the choice of colour. To put it in simple terms, it is eye-catching. Although navigation is not so great, it is tolerable. There are drop down menus at the top of the main menu. The advanced search engine and content tags go a long way in enabling a viewer to get just what he wants. Still, ChickPass is a large site and more effort should have been put in guiding the visitor to its different categories and the other available websites.
Girls & Videos
There is nothing as depressing to amateur girls lovers than to get themselves glued to the action on the screen only to discover later that whoever they were watching was not a real amateur, but a pornstar pretending to be one. With many of them first-timers, the girls display their raw character and personality – at least as sex is concerned – and the viewers get a feeling of bonding and involvement in the action. Most of the more than 2,600 videos, which are in Full HD, however, you may encounter several of them in low quality. Nevertheless, the webmasters are doing a good job updating the older content.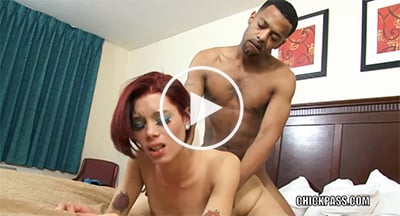 Conclusion
Amateur porn lovers have a place to call home in Chick Pass. If the big size and variety of the girls will not tempt you, then the hot action will.