BadDaddyPOV Review
BadDaddyPOV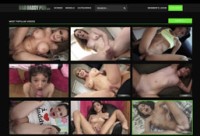 Price: $1.00 (2 Day Access)
One of the best POV adult sites offering amazing flicks showing the hottest girls, both professional and amateur, sucking and fucking daddies and playing with themselves.
00000
Bad Daddy POV Review
Site Overview
BadDaddyPOV is a top POV porn site that showcases step-fathers and fresh faces who cannot keep themselves from getting down and dirty. The site promises to tap into all your sexual desires and bring them to life. Needless to say, it does so very well. All of the films are filmed from a POV perspective. They showcase fresh faces at the mercy of their stepdads and doing everything to ensure their step daddies get it all.
Design and Features
BadDaddyPOV is rather a growing site. It has less than 20 POV sex videos but even so, do not lose faith in it just yet. The site is slowly but steadily growing. The fact that there are only a few flicks to be enjoyed right now means that your tour of the site will be fast and easy. The weekly update schedule makes it obvious to see that the site is already building on its exclusive videos. In no time, it will be a POV porn archive of sorts. Everything that you are looking for on this page is quite easy to find. There are no technical issued that would hinder your tour. As the title suggests, you will find that all of the films on the site have been filmed from the camera man's point of view. The flicks are so indulging that you will immediately imagine that you are part of the action. The filming makes everything truly unbelievable. The sharp HD quality is evident in all of the scenes. On the other hand, if you want to enjoy the videos from your mobile devices then you will do so at resolutions of 720p and 540p.
Girls and Videos
BadDaddyPOV comes with a list of porn stars who are familiar and a few fresh faces who will break the monotony and keep things exciting. As already discussed, these videos showcase the best of porn. The porn stars are passing off as badly behaved fresh faces who are given ultimatums by their step-fathers. They are asked to suck, touch and fuck their privates so that their bad ways are not exposed. Well, the girls do not care about this. If anything, they have been lusting after their stepdads for quite a while. Therefore, they are more than happy to do the dirty deeds. They tap into kinky territory that will immediately make you a follower. They showcase affectionate display, foreplay, nudity and eye contact that will make you feel like they are riding and sucking your dick. Even better is the fact that the site showcases pov videos.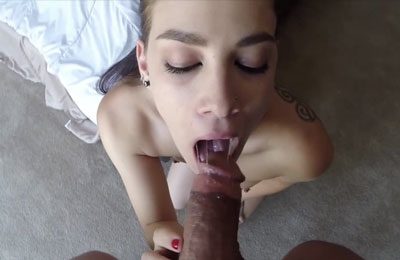 Conclusion
BadDaddyPOV offers an immersive pov porn experience for all adult content lovers. The storylines are interesting and the action is up to par. There is an active update schedule that will have you looking forward to a new flick every other week. It features a vast collection if pretense, flirtation, sexy photography and much more. It does not hold back when it comes to the outpouring of sexual action. You will have a blast here.