SeemyGF Review
SeeMyGF Network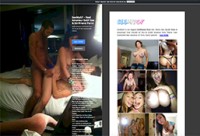 Price: $1.00 (2 day access)
Seemygf is a fantastic network. Amateur porn. It is very followed the last years. The most interesting features of Seemygf are the real situations without limits.
00000
See My GF Network Review
Site Overview
SeeMyGF is a site that commits to amateur porn that showcases girlfriends of different people. Be it a man or a woman, the posters of this porn site, which by the way, boasts a vast amount of content, will show you how their present or ex-girlfriends make it through the night (or the day) under those sheets. This porn site is a home to thousands of amateur videos being made that feature girl who may or may not know they are being filmed.
SeeMyGF is a huge site that I can say. It does not come as something surprising though considering that this site was launched since early June 2007. That gives SeeMyGFenough time to build a content base without having to worry about running out of sexual materials to feed their ever so loyal site members. The primary niche for SeeMyGF is focused more on "amateur girls" rather than professional one, all the while being followed by hardcore sex. It is being developed and maintained by "See My Bucks," a network also famous for their other works such as Shy GF, Ex Hacked, Watch My Tits, Jizz Pix, Watch Dudes, Spy Archive, and much more.
Not all contents are exclusive, though, but that's only a part of it, so if you're worried about that, don't take it to heart. For a recap, it's safe to assume that the contents of this glorifying porn site are a take on fresh and unsuspecting girls who came across horny or revenging ex-boyfriends. Sometimes, they do it all on their own because that's a completely "almost normal" thing to do when you're at the peak of naivety. Although it is filled with photos and videos of unknown girls, who probably know or do not know the existence of these sex videos, it is still a porn site to watch out for.
Design & Features
SeeMyGF's site is a very easy one to navigate and browse through. Navigation from here to there is fairly simple and needed links are found in the most obvious of places. The content is widely large for both videos and photos, so you get to enjoy tons of it. Updates are irregular but if you're lucky, you'll get to have them for a couple of days straight. Because of the large content, you cannot expect high-quality videos. As of the moment, streaming and downloading the scenes are possible. Streaming in the browser can be done via the embedded Flash player. The resolution available for in-browser streaming is 852 x 480. Downloadable videos can be downloaded in mp4 format at 640 x 480-pixel resolution.
Photo sets area also present, just like any other porn site. These photo sets can have an average of 20 to 30 photos each. It may vary from time to time. You may or may not be able to download them in zip files but from my experience, I got to do so. There is no download limit on this site so go crazy. Don't freak out when you notice that there are no bonus sites given by SeeMyGF. Part of the reason for this is that there is already a high amount of content and the site is ever growing. You will be given more than 3000 scenes and 6000 photos to start with. That's a lot to take in. So it is quite understandable why bonus sites are not available. Like I said though, the site is growing so expect the unexpected.
Girls & Videos
In SeeMyGF, there is no exact description of the ladies that are being featured in their very own wild adventures. Simply because these ladies are not professional porn actresses. These ladies could be your neighbors, your friends, your tutor! The girls being featured in SeeMyGF are mere amateurs but despite that tag, you'll be surprised to see that they are certainly capable of bringing out one of the best and most hardcore sex porn has ever known. These girls might still be cocooned in their homes, fucking their boyfriends in their respective rooms or where else they deem sexy, unwary that their videos are being taken or distributed online, but it does not stop them from taking that cock right up their tight pussies and assholes. The videos they star in might not be the usual kind that you always see on most porn sites, they might not be professionally made, but the sure as hell are hardcore and erotic and some of them even beat the professionally made productions porn companies spew to their viewers.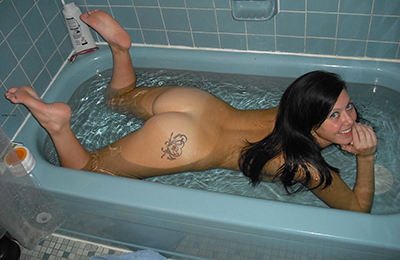 Conclusion
Although filled with amateur content and even more amateur girls, SeeMyGF is still a site that I would highly recommend to people who are into amateur porn. It is raw and hardcore, minus the fake tits and the overly awkward acting. It is as raw as porn can get and I love that about this site. Since SeeMyGF has a huge content count, it'll take you a long time to be able to skim through every single one of these amazing sex videos and photos. Updates do come rolling in once every few weeks or months, so the count just keeps growing and growing. Even though the site fails to update now and then, you'll still have a lot of things to view before you eventually run out.
My only issue is the video quality, which by the way, does not pose a threat to the porn site's reputation. Despite the low quality of videos, they are still watchable and downloadable. The photos, on the other hand, may depend on. Also, you as a member can upload content, which is something new in my book. It sounds like a lot of fun. Even with the absence of bonus sites, it's already growing community and content easily make it a great site to subscribe to. So, if you turn out to be an innocent viewer, a proud but open boyfriend, or an ex-boyfriend itching for revenge, don't hesitate to come on by and do the deeds you've always wanted to do.
Check out the other best paid porn sites OR read more on SeeMyGF from other popular review sites.