SelfShot Review
SelfShot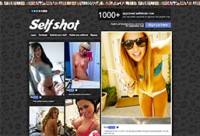 Price: $1.00 (2 day access)
There is no limit when you sign up and become a member, you can feast your eyes on over a thousand naked pictures of amateur girls, and each picture has a caption from the member so you will have an idea on where they took it and when.
00000
Self Shot Review
Site Overview
Self-Shot is a site that was created in the year 2012, the time wherein the hype of social media sites like Twitter was at its peak. The thing with other social media sites like Twitter and Facebook is that there are certain restrictions when it comes to posting pictures and statuses. If you want to look at pictures of beautiful naked girls you would have to search endlessly on the internet just to find a decent one that looks like it was taken by an amateur and not some photo shoot. This type if fantasy is what Self-Shot wants to cater to all of its members who signs up for the site. Amateurs who want to show their pussy and hard nubs on camera and post it online wherein they can exchange nude pictures and connect with someone of their liking as well. Over one thousand plus pictures are available; each picture is tagged with a status depending on where the member is. This is probably the most liberated social media like site there is.
Design & Features
Once you open the site, you will see loads of pictures from different types of users. From beautiful blondes and brunettes to gorgeous Asians and Latinas, they will flood your feed with naked pictures of them and pose in different angles to your liking. To make sure that the pictures submitted are from real people and not from some fake account, Self-Shot will let you connect your real Twitter account after signing up, it will be for approval to ensure the authenticity of the personal information that is provided as you sign up. Not only that, but you are given the option to sign up using your Facebook account, Twitter account, your Gmail account, your Pinterest account, Tumblr account and so much more, by doing so you can transfer your favourite pictures into your other accounts.
Girls & Videos
What sets Self-Shot apart from other sites is that it shows pictures of amateur girls and boys from around the world, none of which are professional pornstars or models, these are just a bunch of horny people who want to show their private parts and hopefully find someone that they can hook up with and have a sexy and dirty exchange of messages and pictures with. The site showcases beautiful girls and their sexy naked bodies with captures such as them going to the gym or their after sex picture with their partner, some pictures are of girls giving their boyfriends a blowjob or them giving a random guy a handjob. These are those who does bathroom self-shots, with their asses facing the mirror as they take a picture of it, those who are in their bedroom wearing nothing but their underwear as they show off their round, perfect breasts.
Other gorgeous girls take pictures of their fitting jeans or skimpy skirts that gives a hint to the other members that they are lust filled and are willing to connect with other members that are ready to exchange explicit photos with them. There are over a thousand pictures of the members of Self-Shot and each picture is different from the other, whether they are alone in the bathroom, bedroom or dressing room or whether they are with a boyfriend, girlfriend or their fuck buddy, all the positions that they post will make you sign up, take your clothes off and take your picture.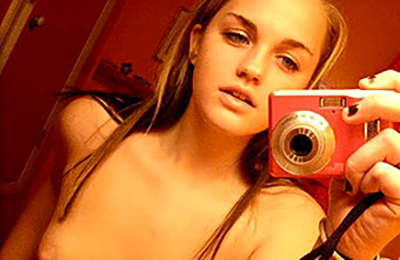 Conclusion
The site will make sure that your personal information is secure and safe and your privacy matters. You will have an instant access to 13 of the other sites under Self-Shot and each of them will satisfy whatever horny craving you have, from Asian to Ebonies, from emos to girls who like to be creampied, from Latinas to Indians, from girls who want to play with sex toys to busty hentai characters, all of these will be available for you as well as the three sites that will be on soon. Self-Shot is another way of looking at a social media account, you will be able to enjoy talking to real people while wanking on what they send you real time, anytime and anywhere that you want. No wonder Self-Shot has more than a thousand members and their community is growing fast.
Check the other top pay porn sites OR enjoy other reviews of SelfShot.