OnlyBlowjob Review
OnlyBlowjob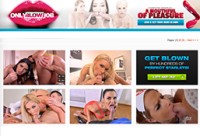 Price: $1.95 (2 day access)
When all is said and done, OnlyBlowjob remains one of the best sites to watch blowjobs. The girls are sexy and mostly naked and judging from the erotic blowjobs, you can tell that they are in love with whatever it is that they are doing.
00000
Only Blowjob Review
Site Overview
OnlyBlowjob is the place where you can check in for the best, most titillating blowjobs on the internet. And since its official launch back in February 2001, these girls that are giving some fantastic blowjobs are also sexy and skilled, which means nothing but the best erotic entertainment. The quality of the videos and the photos is undeniably good and so is the sensual blowjobs. And with the site committed to updating on a weekly basis, you can rest assured to have something new and erotically exciting to watch on a regular basis.
Design & Features
OnlyBlowjob is a rather clean site with a simple color scheme. The model index is available and can be used to get models that you fancy. All you need is to visit and check out all of these girls, clicking on the ones that you want to know better, sexually speaking. As a member, also expect plenty of high-resolution photos from the sites. And these photos capture all of the glorious moments involving girls sucking cocks or getting CIMs after a very hot and titillating erotic encounter. And in each gallery, there are close to 100 pics, which bring the total number of photos to well over 200,000. And the number of photos keeps on increasing with time.
OnlyBlowjob has a very good searching tool which allows you to search for the erotic material either by month or by year. So, if you want to check out the latest videos of two hot, naked girls pleasing one dick with their slippery and naughty tongues, you can use the searching tool. You can either download or stream the videos thanks to the MP4 and the flash player, respectively. The MP4 has got a 15,000k+ bit rate with a 3840 X 2160 dimension. For streaming, the bit rate is at 8000k+ and the dimensions are 1920 X 1080. This site also has about 850+ models, 1,600+ good quality videos and 1,600+ photo galleries which translate to about 200,000+ high-resolution photos.
Girls & Videos
OnlyBlowjob has amazingly beautiful women. And what is sexier is how they take care of big, throbbing dicks with their tongues and mouths. Most of them are white, though you can find some cute black girls and other ethnicities, and all of them are from Europe. These girls are either pros or on their way to being pros. So the blowjobs in here are worth your while for sure.
Apart from their very attractive faces, these girls have attractive bodies. Their bodies range from slender to athletic, with most of them being very fit and tight. You will also find some who are blonde, brunette, redheads, white dyed hairs and the styles of their hair are endless. Once again, always pick out a girl that turns you on the most and have your blowjob dreams coming true.
These girls take their time with the cocks, which makes all of these videos very interesting to watch. They lick the throbbing tips and make sure that they get the men groan with pleasure and cum. If you love redheads, Abby Cat will not only enchant you with her beauty but also her cock sucking skills. She is seen in one particular video – which also happens to be my favorite – sucking two cocks and having the time of her life while at it.
For longish, blonde hair, Lowe N among other girls will be there to give you some hot, erotic entertainment on a personal level. Sasha Rose has got nice, brunette hair that ends in a long ponytail. These girls love cocks, and you can tell that how passionate they are when it comes to sucking them. And the good news is that you will be treated to well over 850+ beautiful, naughty models who want nothing but to suck dick in front of a camera.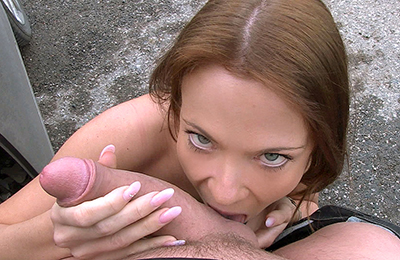 Conclusion
There are plenty of girls to choose from, which I found captivating as they appeal to different people who clearly have different fetishes. OnlyBlowjob has a clean, well-organized design and structure, which makes it convenient for you to find whatever it is that you are looking for. The blowjobs are sensual and enjoyable to watch, especially when it comes to the hot, erotic ones that will blow your mind away for sure.
I loved every single bit of it and also got the chance to see all kinds of dicks in here, all big, veiny and very beautiful to look at. If you want a particular video or photo, there are features that will get you there without having to struggle. There are also social media feeds, live cams, personals, and VOD that will keep you entertained and horny. So if you are a lover of nice, messy blowjobs and watching naked girls and men, then find the time and take a look at this site.
The site doesn't exist anymore. If you want similar material check HERE