MofosWorldWide Review
MofosWorldWide
Price: $1.00 (2 day access)
With the network access, you get a load of good porn videos, with hard and sometimes quite heavy sex, and it's a pretty awesome deal.
00000
Mofos World Wide Review
Site Overview
The MofosWorldwide promises to take you on tour around the world, offering videos which feature guys fucking hot chicks from different countries. Now, most of the times the 'around the world' theme is scratched on the surface. Many of the scenes had been probably shot in the USA, only the girls are representing the 'exotic' thing about these videos. Nevertheless, the Mofos Network is one of the best reality porn networks, and when you explore this collection for yourself, you are going to find a lot of cute girls doing nasty things as you become a member. The MofosWorldwide started to provide porn in 2008, and it has been updated regularly for more than seven years. Nowadays, however, our findings and user comments strengthen the fact that there are no more new scenes arriving anymore.
Design & Features
The home page of the MofosWorldwide is the regular tube-looking list of the videos. You can't do anything besides scrolling down the bottom, inspect the thumbnails, and decide: join or not. If you decide to get inside, you have to go through the quick signup process (check for pre-checked sales before checking out), and you are good to go. The members' area is – just as we expected – the network hub, where you can reach all content of the company. There is a search box, and a few menu options, which can help you get to the videos you desire to watch. There are some ads in the members' area, but they are not too disturbing. You can watch the videos in the browser only, the company recently changed its policy and no longer offers downloadable videos. But the stream is fine, and you can enjoy the flicks in their highest native resolution.
Girls & Videos
On the MofosWorldwide, one girl usually appears only once, so the variety of this portal's models' list is quite awesome. Let's start with the most common ethnicity, the Caucasians. They are not exactly special, but the fact that there are Czech, French, German, Russian and a few other nationalities grants a fine variation of models, adding that extra sexiness only European porn can have.
There are Black girls too, they are mostly from the States, so they are your usual Black reality porn stars, but they are smoking hot, and some great booty is what they offer. As for Asians, you can find Japanese, Korean and few other ethnicities present, but as far as we could tell, only a few of them are natives, most scenes feature US-based Asians, such as the world-famous Asa Akira.
Latinas are also quite hot, and there are many of them there, originating from Spain and the US mostly. And what else? Well, there are Indian hotties too, and though we are not certain, there might be a few Arabic models featured also. They are not amateurs, no matter what the site claims – these girls are professionals, some of them are actually big shots, while others are mostly moving in the reality porn circles. If you like hot chicks, you will love these models' list, for sure.
The videos are staged, and they have let's say two minutes of warm-up and situation clarification, then they get hardcore. In fact, these videos are not the usual reality porn scenes you can find, as they don't concern themselves with actually telling you what the story is. The girls are talking either in their native language or with some strong accent – we did not feel the accent was fake, so that's a brownie point for the site. After the short intro session, the girls get down and ready for penetration.
As you might expect from a Mofos site, the scene is quite intense, and the girls have to stand some pretty hard siege and they cope well. European porn usually features anal sex, and this is the thing here too, so you will find here girls getting both their holes fucked, while they also take a cock in their mouth after having been ass-fucked. There are also some double penetrations taking place, though about 90% of the collection features one on one action, with a full-round session with sucking, fucking and unloading. These scenes are of the longer kind: their average length is somewhere about 30-35 minutes.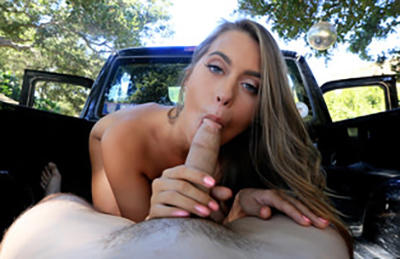 Conclusion
Though the disable downloading from the site caused a bit of upheaval among the porn users, the videos of the MofosWorldwide are worth watching. If you like them, you can still download them, but that's going to cost. Overall, the MofosWorldwide has more good attributes than the bed, and it's still recommended. To be honest, we have seen much worse and more expensive streaming sites with lower quality and non-exclusive content.
The site is no longer exists. All the content have been moved on MofosNetwork