Lustery Review
Lustery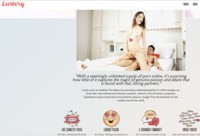 Price: $25.00 (30 days)
Great amateur adult website for those who love to spy into other couples' sex life and reach orgasms with them.
00000
Lustery Review
Site Overview
Lustery is a top amateur porn site that will let you into a world couple cannot get enough of each other. There is an abundance of sex to enjoy on this site, nothing is off-limits. Lustery proves that there is a difference between being intimate and indulging in random fucking scenarios. The site is based on a concept that showcases real-life couples having real sex. The 'sexploits' here, are out of this world.
Design & Features
Lustery is one of the most unique porn sites that you will ever come across. Although it focuses on amateur videos, the site still prides itself on great quality. During your viewing moments, there will not be a lack of clarity that will interrupt your fun. Instead, you will enjoy every minute and second of the action. The flicks are about fifteen minutes in length. It is safe to say that they are short and sweet. They have been laid in different categories so that you can easily find the content that you are looking for. The site has a modern and unique interface. The kind that truly complements the content that it offers. It is quite easy to get from one place to another. There is a variety of sorting options that act as a shortcut of sorts to the homemade porn videos. Just type in lesbian' or 'straight' and you will end up on these categories. In case you want to go through all the videos and are not specific to a single category, simply use the basic search function.
Girls & Videos
There is no doubt that the amateur girls on Lustery will give you a run or your membership. One thing is for sure, every sexual moment that they treat you to is inviting as well as invigorating. When you dig deep, you will encounter movies such as "summer lovin' "that will show a couple who are not afraid of getting kinky in the hot summer. The model is incredibly beautiful and will immediately cast a love spell on you. Her thick locks fall so effortlessly on her back but her hair is the last thing you will be looking at. The sight of her bouncy boobs and a wet pussy that is begging to be sucked and fucked will drive you insane. You will not get enough of her shenanigans onscreen. The other amateur girls are equally seductive.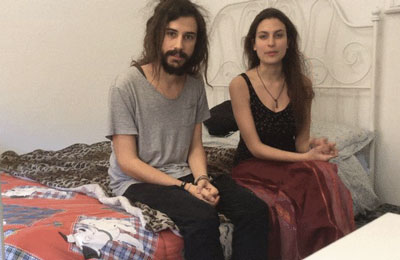 Conclusion
The user-submitted videos on Lustery will make your entertainment experience on the site truly worth it. The level of intimacy that these real-life couples indulge in will simply be an inspiration to your sex life. There is no acting here. You will get to connect with genuine feelings and desires. The amateur porn videos may have been shot in different homes but the site does a good job of maintaining quality and quantity.