KarupsPC Review
KarupsPC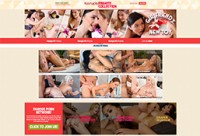 Price: $4.95 (2 days access)
If you are looking for a site that's general and offers good value with lots of contents that's updated regularly, then this is the site for you.
00000
Karups PC Review
Site Overview
Karups PC is a great amateur porn site and is one of 3 sites in the Karups chain. The PC stands for private collection but trust me when I say there is nothing private about this site. It's packed full of gorgeous and incredibly sexy girls having awesome sex. It is home to one of the oldest and largest archives of porn on the net and they update daily.
Design & Features
The design of the site is made in a way that all three sites of the chain are all packaged into one. Karup's PC, Karup's HA (Hometown Amateur) and Karup's OW (Older Women). This makes them have even more options than most sites. I mean, how hard can it be to get what you want from three huge archives?
They feature about 6000 videos and 16000 photo sets and as if this is not enough, you also get access to everything on the other two sites on the network, both Karup's HA and Karup's OW. They upload a new video and a new set of pictures daily and every week, they upload at least one 4K video on Karup's PC and also on the two remaining sites making 3 4K videos per week to look forward to on the whole network. The movies are classed into hardcore and softcore (which are actually solo). The photos are grouped into different sections as well.
As exclusivity goes, you will find lots of exclusive contents here, with a name like private collection, I believe you will find lots of the contents exclusive even though I cannot be sure about everything but most of the movies do have watermarks and notifications with some also spotting an indication saying 'licensed to karup'.
Karups PC is as awesome on mobiles and tablets as it is on PC but with lots of contents to sort through, which can be showcased across lots of pages. The site does spot an advance search option that allows you to easily find specific contents.
Girls & Videos
The major plus of this site is that it's as natural as porn gets. The girls are beautiful and with no over the top clothes or makeup, no incredibly fake moans or acting and no unnecessary romantic music in the background of most scenes. These make them feel more real. The girls are professionals but the contents are not overproduced either. They are just the perfect amount of XXX for you to enjoy.
While going through the site, you will come across different contents from chicks masturbating with sex toys to girls making other girls cum and some getting fucked by guys with huge dicks. The classification of the videos into hardcore and softcore sections and the pictures getting classed into a few sections as well makes it easy to get what you are looking for at any point in time.
Another major point for this site is the number of high-quality videos available. Not all videos are HD but I can tell you anything from 2010 is available in HD with the older ones being available in 720p HD and later progressing to 1080p, but the much newer ones are available in 4K and are all available for downloads as well.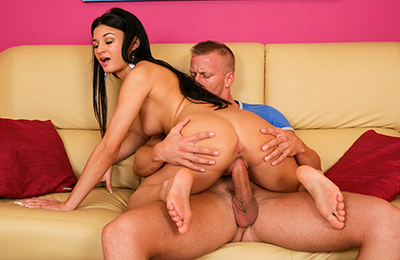 Conclusion
Karup's PC is a great site with a very large collection of pictures and videos covering lots of categories ranging from BJs to anal, lesbians and so on. And even better they are mostly exclusive, meaning you can hardly find them elsewhere.
Return the other pay porn OR read more on KarupsPC from other popular review sites.