JustPlump
JustPlump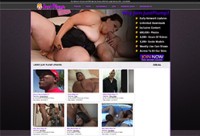 Price: $29.95 (30 days)
You can watch here hundreds of porn scenes with the big girl getting banged by one guy. That's the basic stuff, it's quite sure you are looking for this.
00000
Just Plump Review
Site Overview
Big girls can be sexy, that's true. But what about big beautiful women having sex with guys or other girls? We guess that's something that turns you on! If it's true, the JustPlump will prove to a be a favorable and exciting website, as it grants you a big collection of exclusive and semi-exclusive BBW-focused videos, from the early 2000s up to today. These girls are horny, sexy, and they are eager to have sex in front of the camera. So, today, we bring you our JustPlump review. As usual, we go for the background, and the publicly available information first.
The JustPlump has been online for eight years. It launched in 2008, and it appeared on listings during that year, because it started with a fine collection, and it kept updating. Good news is that the dates in the members' zone are not fake, so when you see a recent date, it refers to a real, recent dates. According to these content-dates, the JustPlump is updating every week, with at least one new video and a photo set.
Design & Features
On the JustPlump, you can take only a quick tour: comb through the videos' list, and you are done. Those who read this review probably know what they are looking for, so let's peek into the members' zone, to help you get familiar with it. There is going to be one major menu area, where you will find some ordinary options, such as videos, models, sites and promotions. There is a search box too. When you enter the videos' section, you will find a few sorting options, you can use those to get to the hottest or most recent scenes.
The scenes all play nicely in the browser, however, you won't get to enjoy them in their highest quality. You have to settle for a 516-520p video resolution, which is still a bit better than the regular 480p; by the way, you are going to use a Flash player, so keep the Flash up to date. When you go for the download options, you are going to see a few versions, but they are all in MP4 format. The most recent scenes have HD versions, so we recommend that you take those. There are digital photos too, organized into sets, which you might as well download while you are there.
Girls & Videos
These girls are plump. Before you start exploring the content, heed our warning: if you are not looking for real big beautiful women, but rather you are here for the fake, barely fat girls of the mainstream porn arena, you should leave! Seriously, if you are not a real fan of real fat girls, then you shouldn't spend time reading through this JustPlump review. However, if you are an honest fan, then let us tell you about these hotties. So, first you should imagine sexy girls – what the regular dudes find sexy – add about 60-70 kilos extra to her body, and you get a girl at 100-120 kilos, who have big ass, big boobs, and fat juicy pussy. Now, this is the basic type of girl you get here. But if you need something more special, you could add a few tens of kilos, or, you could even change the color of her skin. That's right, you can find here hot big Black women too!
Real booty, real sex, that's what you are going to see in these porn videos. Concerning their level of expertise, we would say, these girls are semi-professionals, and we could swear, that there are a few amateurs, first-timers too. We found the videos to be varied. On many BBW porn sites we have seen only straight one on one sex, with some bits of group sex, and no lesbian sex at all. Now, here is the great news: the JustPlump has it all! And it has some tricks up to its sleeve.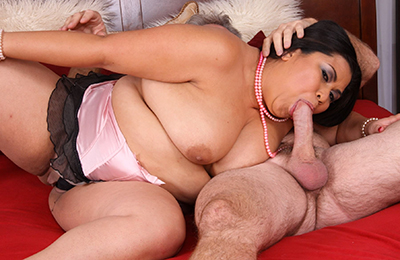 Conclusion
The JustPlump is one of those few BBW sites which you should consider joining when you are looking for real BBW porn. The variety of the videos and the increasing number of them make a man's day, especially when you consider the fact that you also get a big bad network to explore.