TeasePOV Review
TeasePOV
Price: $29.90 (30 days)
The content is exclusive and this makes you feel like you are signing up to a site that truly cares about the level of entertainment that it gives all of its members. Don't take my word for it? Sign up and see for yourself what this amazing adult site has to offer.
00000
Tease POV Review
Site Overview
Everyone has a favorite kind of erotic tease. What turns me on may not be appealing to you and vice versa, but that is what makes pornography so darn interesting. It caters to what each and every one of us considers sexy, pleasurable or desirable. You may consider a beautiful hottie running her tongue at the tip of your throbbing hard cock sexy. When she does it in a way that is begging you to cum, you will inevitably drown in pleasure.
Well, you do not have to look very far to find a site that complements your erotic tease. TeasePov is all that you need. There aren't many sites that are fully dedicated to showing hot girls who are cock sucking experts tease their partners into orgasm, therefore, we highly appreciate the effort that TeasePov has put forth in entertainment. The site does not have hundreds of scenes, but you can bet the fact that you will enjoy the limited collection of 20+ scenes that you see on this platform.
Design & Features
TeasePov embraces simplicity even in the way the site is designed and the way the collection is presented. Your main categories of choice are videos, models, and the search area. When you are on tour, you get a good glimpse of the member's area and what you will be enjoying should you decide to sign up. Some of the images in the gallery are GIF format, thus, they showcase cum oozing from big cocks, of course after a lot of teasing from the sexy models. There is a slideshow of images that has been prepared for you once you log into the site. This will also give you a sneak peek into the gallery.
The videos are crystal clear and they are tagged with catchy titles and the model's names. Members of the site can participate in the rating by giving the movies a thumb up or thumbs down. Through the ratings, you can get to see that the site has thousands of members as some of the scenes have thousands of likes. There are upload dates that will ensure that you can easily keep up with the site's update schedule. There are also a few top rated videos for you to enjoy.
Girls & Videos
The one thing that you can be sure about regarding the models on TeasePov is that they have the capability to make you cum in every way, everything that they do is sexy and it is truly hard to get enough of them. Regardless of the fact that they do not give their pussies up for the sake of pleasure, they know that their main job is to tease their partners into an orgasm and they deliver beyond their call of duty. Their cock licking techniques are truly out of this world. It does not matter whether they tease, stroke, use their lips, or rub the shaft, the result is often the same. This means that there is something for every porn lover to enjoy. All you have to do is kick back and imagine that the beauty is playing with your bone.
Some of the favorite girls in the site include Roxy Nicole, Parker Swayze, Sophia Leona and Narlie Reese among others. All of them are fresh faces who have already mastered the art of pleasure. Their sexual process is beyond anything that you could imagine. Their sensations will motivate you to get off in any way that you can. The site seems to have an abundance of blondes and brunettes more than redheads. All in all, it will be very hard to choose specific models over the others because all of them bring something different to the platform. The best thing about them is that they make the scenes as passionate as they could be. They are simply the glue that holds the site together. You will be dying to cum.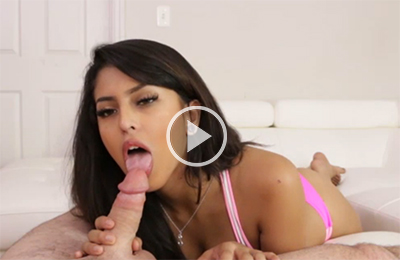 Conclusion
Granted, there are many adult sites on the internet but only a few of them have the entertainment ability that TeasePov has. The videos are on point and the concept of the site is unique. Do not let this enjoyment pass you by. Think of how much pleasure you will drive from the sexual encounters.