SexPov Review
SexPov
Price: $2.95 (2 day access)
The SexPoV is probably among the most exciting websites of this company. The girls are all gorgeous, and they are really eager to help you out when it comes to hard sex… that's the main idea behind the PoV porn
00000
Sex POV Review
Site Overview
The PoV porn is in its renaissance nowadays. With the newest, craziest technologies, the PoV became a niche, which gives you a real point of view, due to the simple fact that nowadays there are glasses and headsets made for this purpose. Why it's great? Because the guys' hands are free. What's the letdown? There is hardly any room for directorial work. But, nonetheless, PoV is up and rising, and we are here to witness its triumph. On this recently launched website (it's barely two years old), you can enjoy a large selection of hardcore porn videos shot in PoV style offering some pretty hot girls in hard sex action.
The content here is fully exclusive, the scenes had been shot by the company, and they feature porn stars and semi-professional models, mostly from the reality-porn arena. The site hadn't been online for too long, but it has a nice collection of porn in store for you. There are no extras included with the membership, but if you want, you can add the other three websites of this company to your account. Before signing, you can select to add one, two or all three. The price will rise of course, but it's a far better deal than joining them separately, and the membership fee will be in the regular range still. The other sites are JerkOffInstructions, TabooHandjobs, and StepMomFun.
Design & Features
This site is another one that looks simple, and while you're there, you might get the feeling that it's a bit too old-fashioned for you. Never mind the looks, though, you have some more pressing matters at hand: the access to the videos! So, as you will see, the tour is very-very easy to take, and it doesn't offer too much: some pictures, texts and model info. However, you should explore the site, as the layout you see on the outside is what you get on the inside. There are only a few navigation options here, and we are quite sure that you will use them: you can select the models, a niche, or type in keywords to the search box. Actually, there are ca. 400 videos here, so you might like to use this option the narrow down the listing's size. The scenes rarely go on for longer than 10 minutes, which is a good thing because at least you can enjoy them flawlessly in your browser.
Girls & Videos
These hotties are really something. The guys who run this site really know how to gather the hottest girls around and make them have sex in front of the camera. Though the video titles will tell you otherwise, these models are not virgins, and they are no amateurs. When you are looking for hard porn, these videos will prove to be fine choices, and while you are watching them, you can lay your eyes on some very hot ladies. You are going to see here hardcore sex, and this is one of the few sites of this company and studio which features actual sex, not just hand jobs.
Most models here are natural, and they are usually US-based cuties. Among the hot pieces here, you will find a few girls who are still really fresh, and there are many established porn stars, who have their own solo sites… but with this company. If you take your time and explore their content, you will eventually come to the conclusion that these girls are really worth watching. We would suggest that you come back regularly, because the site keeps on updating, and you are surely going to like the freshest models. When you explore the models' list, you will find several ethnic girls, mostly from the Asian and Latina ethnicities.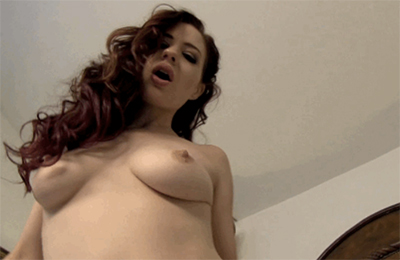 Conclusion
This hardcore porn site features some interesting stories and hot cunts, but the best thing about it is that it keep updating. Our bottom line for the SexPoV: recommended! We urge everyone who can afford it to join the site for a month at least: the exclusive hardcore content, the great video quality is really tempting, even though the site itself doesn't look great. When you are looking for something different, something not so overly fake, the SexPoV is the best choice you could make. It's different and fun, and it's just enough for us.