LookIAmHairy Review
LookIAmHairy
Price: $29.95 (30 days)
You should prepare yourself for a hairy but sensual ride, as you get to see all those hairy, hot women actually ride those guys, see those hairy pussies get penetrated by those big dicks, those hairy armpits get licked or used as another vagina, and all the other kinky stuff you can think of!
00000
Look I Am Hairy Review
Site Overview
Do you have hair fetish? Do you think of something lewd especially when you get to imagine pubic hair? Have you seen all those mainstream hot girls but still can't get up due to the lack of excitement also due to the lack of hair on their pussies? Worry no more! Now, you can check out LookIAmHairy! This site will simply awe you with the best collection of videos featuring women who have the hairiest pussies out of all of them! They're not just bushy by the way, they're also hot. They're curvy, they have the drive, they have the body and the face, and most especially, they got the hair! Think of all the possibilities with all the hair! Your excitement will come back in no time, guaranteed!
Design & Features
The site itself isn't too bad with regards to the design department. Pretty straightforward, with the site giving out the porn scenes almost immediately, that is, of course, after the page that prompts the user to enter the site. Basically, you see all the scenes immediately after you enter the home page. You get to see those naked, busty and oh so hot girls right away. The videos are presented quite presentably, with a big pic giving out the highlight of the video and 3 other pics below it to show other highlights of the video. You get to see what's what in the video right away.
If pictures are not enough, then there is a short description to the right side of the big pic. You then get to choose whether to play the video or just see a trial. The option to play the video is only available to the members, so to see the good stuff, you gotta pay up. If you're not content with the amount of content that is presented on the home page, don't worry, there's this tab that you can tap so that you can see more of those videos and pics.
Girls & Videos
Here in LookIAmHairy, there are many several kinds of videos that are being mixed, but they have one defining feature, and that is that the girls that are featured all have hairy bodies, which include their pussies, their armpits, and all other parts of their bodies. There are some scenes where the girls are just showing off the hair on their bodies, and the girls are just stroking and combing the oh so lovely hair. However, most of the scenes that can be found are more on straight up, straight people, hardcore sex, with most of the girls featured not being pornstars. Their real amateurs, all ready for your viewing pleasure. There are also some not so well known porn girls, not really stars but cannot be considered as
There are also some not so well known porn girls, not really stars but cannot be considered as amateur either. Not much difference either way, as pornstar or not, there is just so much hair involved, that you're not going to be let down by the sheer amount of it. In terms of the amount of videos, there's more of the quality here rather than the quantity. The way they present the videos is kind of unique though, as there is one big movie out there, but they present it by batches of clips, with each week presenting a new clip that's part of the movie. There are more or less 80 of those movies, and each of these movies is composed of 4 to 5 clips, making the quantity less than some of the other bigger sites, but still is pretty substantial. Again, quality over quantity and those scenes that are presented won't be any less in quality than those in other sites. You can stream these videos directly on the site, but you can also download this good stuff in .wmv or Windows Media Video format. There are also photos involved, most of them being screen caps of the scenes present.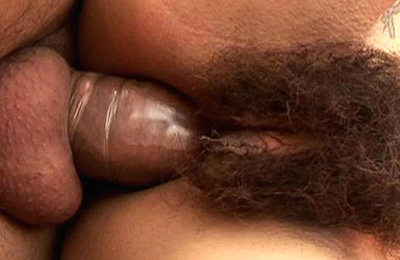 Conclusion
So there you have it, you get to see some of the hairiest girls out there doing some kinky stuff in a site that also gives you access to so many other porn sites with other porn niches out there. Folks, step right up to any viewing platform, using whatever browser to look up LookIAmHairy. You'll never be disappointed with the amount of hair that you're gonna see.
Enjoy the other premium porn sites OR read more on LookIAmHairy from other popular review sites.