XXXMemberChannels Review
XXXMemberChannels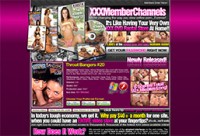 Price: $1.98 (2 day access)
XXXMemberChannels has thousands of movies that you can watch and enjoy without any repetition. The material is exclusive and plentiful.
00000
XXX Member Channels Review
Site Overview
For those who frequent adult entertainment sites, they know how frustrating and costly it is to pay for each movie that you want to watch even though you are already a member of a particular site, although there are those sites that will give you an unlimited access to all of their movies, they don't update their contents fast, so you end up watching the same old porn movie. XXXMemberChannels is a unique site that serves as an online DVD store that is exclusive for adult entertainment movies.
Design & Features
Once you open the site you will be greeted with high-resolution DVD covers that show women with massive tits, and those who have dicks in their mouths and those who are being fucked from behind. Just below their logo you can see their newly added movie and a brief description of the said movie, they have more than 1,000 exclusive movies that you can watch straight on your computer, the movies are Windows Media and Adobe Flash compatible, you can also download them for all the movies come in different formats such as mp3, mp4, WMV, AVI, WMS and more, you don't even have to convert them yourself, each of their movie lasts for about an hour.
When you scroll down you will be able to see instructions on how the site work, it is just signing up and choosing the tag that you want and stream them or use the download option; it is as easy as that. At the bottommost part of the page you will be able to read about the site's functions and their movies, they also have a help page wherein you can read the frequently asked questions about the site or the service and, if you have any questions, inquiries or concerns, they have a customer support page wherein you can send an email, or you can call them directly.
Girls & Videos
This site gives you access to full porn movies and not just 15 to 30-minute videos; we are talking about a full hour or more of non-stop banging and fucking. One movie titled The Good, The Bad and The Slutty that is starred by Annette Schwarz and Tory Lane, a clip of this movie showed a man who knocked on the door of Tory, she opened the door, and it showed that she was wearing a transparent top that exposed her round breasts and perky nipples and she was also wearing shades. She asked him what he was doing at that time of the day and he then said that he could not wait anymore because his cock was already so hard and he was so horny.
They went inside, and she stared seductively at the camera as she licked her lips, and she bent over showing her round butt, she took her shades off and placed it on the nearby table, she bent over again, and she started touching herself much to the man's enjoyment. She spread her legs and rubbed her shaved pussy, she even spread it so that the camera could focus on her clit and she flicked it for the viewers to see her pink bud. She walked into a room, and she was followed by the man, as they entered it showed a blonde woman named Annette who was wearing a red top and black shorts all tied up and was on all fours on the floor, she also had a towel over her mouth, Tory approached her and lifted her head, she licked her lips while the man watched them. He then asked Tory if she can touch Annette, the camera then focused on her backside revealing the butt plug that was inside her; Tory grabbed Annette's ass and squeezed it. She removed the butt plug and fucked Annette's butthole with her fingers, when she was done she placed the butt plug back, she then started eating her out as she licked her pussy and sucked her clit, after a few minutes they switched positions as Annette grabbed a long, black dildo and made Tory bend over, she then inserted it into her pussy and pounded her using the face cock. The video then ended with both guys shooting their juice into the woman's mouths and faces.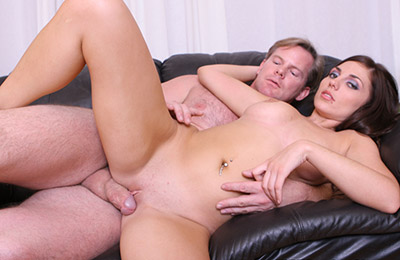 Conclusion
This site does not fail in uploading and featuring the best and the hottest porn movies on the web, they have thousands that you can choose from, and as a member of the site, it is a guarantee that you won't run out of movies to watch. They go from hardcore sex to gangbangs, from threesomes to foursomes, from BDSM to lesbian.