WatchReal Review
WatchReal
Price: $1.00 (1 day access)
The WatchReal is on the role of bringing amateur fuck scenes to the next level. As soon as you get to the homepage, you would say to yourself that you are in the fuck paradise because of so many amateur fuck scenes available.
00000
Watch Real Review
Site Overview
So, you are tired of watching your favorite pornstar banged by a dude. You would wish and hope that someday you could be that guy and fuck the pornstar of your dream. Most of the time, porn sites feature a too good to be true content. For example, a sophomore girl who doesn't want to do her homework. So, instead of striving, she lets her tutor banged her for pleasure's sake. I can't blame you for that, and you watched too many porn videos.
Another standard script or content from some usual porn sites feature a girl who masturbates in her living room or probably in the bathtub. She never realized that someone is watching her. Somehow, after she squirts, suddenly she figured it out. But, instead of freaking out, she allows the pervert dude to fuck her off. These scenes are somewhat predictable these days, and it seems like you already know what to expect. But, if you want hardcore action by real couples (boyfriend/girlfriend) including oral sex, anal sex, and the most sophisticated hardcore fuck you want to discover, then WatchReal is probably your online destination to satisfy your earthly pleasure and avoid being bored.
Design & Features
As I begin my venture into the world of amateur sex videos with WatchReal, I was pretty much amazed because of the fact that there are huge numbers of amateur videos available at the homepage. The site is fully responsive and available at any kinds of mobile devices. You can use iOS Mac, Androids, smartphone and Windows. The design is somewhat pretty straightforward and you will never miss the instant access and members login. The videos are presented in thumbnail format and the latest new movies are shown at the top of the main page.
The only thing that confuses me is the bonus sites' banners on the right side of the webpage. But, all in all, the site is easy to use and navigational. Speaking of membership, you will get over than 10 porn sites for the price of one. The site also offers 30% discount including thousands of girls, over 5,000 scenes and daily updates. The currency will automatically convert according to your IP address or location. For an instance, if you are from out of the country, let's say you are located somewhere in Japan, then the currency will be in Japanese Yen.
Girls & Videos
There will be blowjobs, fuck from behind, boob jobs, facial cum, the doggy and orgasms being mistreated. It's a total non-stop amateur hardcore fuck that you should not miss. I love watching their new movies that just have arrived. It features an Asian looking hottie that was fucked from behind. I love that slutty looks, the way she moans, her body, her sweet titties, beautiful hairless pussy and her beautiful and smooth sexy armpits. Right there, I was in the mood for watching real amateur Asian girls, the video was fun but I want some more.
I selected another Asian movie entitled Oriental Rugs featuring a Japanese cutie Kaede Shiraishi. I love the way she sucks the dude's dick even though it looks like a wee for me. Probably because I watched too many porn movies by pornstars and I used to see over than 7 inches long meat. Anyhow, she looks nice with her kimono and she knows how to pleasure the guy. She will not just suck the life out of the dude's dick. Eventually, from time to time, she will use her tongue and licks the foreskin and suck the balls. There is no jizz on the face here since Kaede prefers to taste the dude's semen. Okay, so, there will be puny dicks and there are also monstrous cocks that you don't want to mess with. I scanned a video called Pole Position and I saw a huge anaconda like chocolate cock. It was so nasty and mean.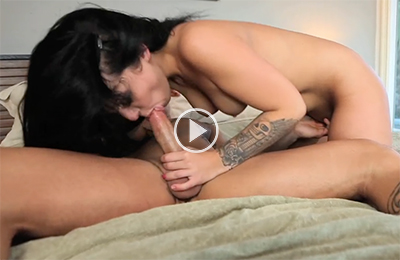 Conclusion
There are lots of extras you will certainly enjoy and there will be updates that you will surely don't want to miss. To wrap this up, it is highly commendable for those dudes out there to see real actions by real couples. I will come back for more hungry for Asians fuck scenes, titties, and shaved pussies.