Vivid Review
Vivid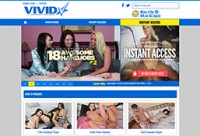 Price: $4.95 (3 day access)
Vivid has some golden classical porn films for this era to enjoy and an array of original and modern hardcore HD porn videos suitable for all range of mature audience. There are a lot of scenes to look forward on this site.
00000
Vivid Review
Site Overview
Vivid is a leading, top pornstars site since 1995. With over 22 years in the business, who could still top this hardcore porn site? 22 years of business also means that it has been posting hot hardcore porn videos since then. If you have not seen Kim Kardashian's sex video yet, you have more reasons to check out Vivid and its hardcore xxx scenes.
Design & Features
There's too much going on in Vivid. It's not just because it has a lot of juicy hardcore porn videos to publish, from scandalous celebrity videos to their own shot of producing sex films, but its website is roughly designed to fill every page with lots and lots of these contents. The homepage alone already gives you a lot to see. There is a header that stretches across the site, which displays a series of things that you can expect from the site and its latest news. It is a big slider which transitions on its own but has numbers underneath it, which allow you to skip through the slides.
At the main body of the homepage, you will see a lot of videos. They are grouped in different categories such as celebrity sex videos, classic sex videos, parody sex videos, alt sex videos and even educational sex videos. There is also the "brand new models" section at the lower end of the page. Vivid is truly the leading adult entertainment site until today. Considering the amount of videos the site has, the pagination is surely a big help to those who want to quickly browse through the site. The site also has a basic search tool if you want to be more specific with your browsing, and social media icons like facebook and twitter that allow you to connect to their social media pages.
As mentioned, the collection of the site is really huge. 22 years in the industry is not an insignificant piece of time and surely, the site was already able to deliver a voluminous amount of videos. There are more than a thousand videos in the collection already. Each video varies in length, but they all have a dimension of 1920×1080. The quality looks great. Sadly, the site does not allow downloading the videos but streaming them is not a big trouble anyway. The site has a medium sized flash player that can jump ahead immediately. It has a short buffer time of one to three seconds only, has a smooth playback, and does not reduce the quality of the video. The photos are not available for downloading too. But still, you can enjoy these 720×540 images with their bright colors and excellent lighting.
Girls & Videos
There are 61 models in Vivid. This still does not include the celebrities featured in their sex videos and the classic videos from the golden age. If counting, all in all, the sum would reach over a thousand models. Most of these models are US based and have a porcelain white skin tone. There are a few black and ethnic models though. Their body type ranges from average to fit with some models having really large breasts and thick butts. There are a lot of popular pornstars in the site like Tera Patrick and Jenna Jameson. But from time to time, you can also see new addition in the group like Lanny Barbie. Most of these girls already have their own homepage, which suggests that they are well-established in the industry and they already have their own fan base apart from being a Vivid model.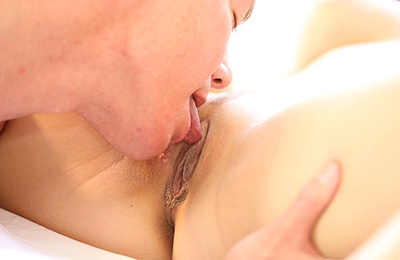 Conclusion
Vivid is definitely the leading adult site for a long time now. I am amazed how they still manage to make their site look trendy despite the fact that they've been in the business for some time now. In fact, they're even older than some of their audience. The collection is really big. The good thing is it is filled with exciting porn videos from different categories so it will surely not be boring.
If you want to watch the latest sex videos from your favorite Hollywood stars, you already know which site to go. If you want a throwback sex films, you already know which site to go. And if you want some hardcore originals, you know which site to go. Vivid is surely worth every cent in your bank account. Whether you are into softcore or hardcore porn, this site has something in the store that you will surely enjoy.
Enjoy the other premium porn sites OR read more on Vivid from other popular review sites.