TwinkBFVideos Review
TwinkBFVideos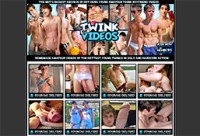 Price: $1.00 (1 day access)
You will see raw facial expressions and hear genuine moans from these hot twinks. This site is a perfect option if you want a fresher set of porn videos.
00000
Twink BF Videos Review
Site Overview
Twink BF Videos is the most natural gay porn site from the Gay Life Network. It has over 250 sexy gay porn videos that are available for downloading. These gay porn videos are known for its hardcore, amateur and gay contents that will surely make your jaw drop. This gay porn site review will not only introduce you to this gay porn site but will also give a sneak peek of its contents.
Design & Features
Twink BF Videos is a gay porn site that likes to keep it neat when it comes to its site presentation and design. The website does not consist of a whole bunch of mess that can sometimes be a total turn off for a lot of people. The site likes to keep it organized and minimal too. There are certain sections of the site that are only designated for a certain feature or item. The homepage is also very inviting to potential subscribers. In fact, the website alone already gives me enough drive to pay for an extra porn subscription. Who wouldn't feel invited upon seeing those long and large dicks in the homepage section alone?
Images of these amateur porn actors with their naked bodies are everywhere in the homepage. Most of the pictures show their large packages which are a total turn on. There are also images that are full of action. The most common is an image showing an anal sex. There are also tags included in the photos and videos. So, if you want to find something more specific, you can check these category tags and see what fits exactly or closer to your search. The photos and videos can also be downloaded to your mobile devices and other storage media. Photos can be downloaded in bulk through zip folders. Videos, on the other hand, can be downloaded as MP4s. If you don't want to waste storage space, you can also stream or view them online.
The site has a reliable Flash player for streaming videos within the site. This in-browser player is convenient to use since it allows users to jump ahead on different parts of the video. You also don't have to wait longer for the video to buffer. When it comes to the quality, I would say that it's okay. The Flash player is not that large, but it is still enough to play these amateur porn videos for us. Photos can also be viewed online. Aside from the typical scroll and click method, users can also view these wonderful pieces hands-free. The site has a slideshow player that conveniently plays the images without having to click on each of them effortlessly.
Boys & Videos
The male actors are all amateur gay porn stars. There are over a hundred of them in Twink BF Videos, but if you look at some of the bonus sites, you can also see these porn stars in them. Looking at the profile of these hotties, I can also say that majority of them are from the United States of America. When it comes to their age, you can also have a lot of options to choose from. Aside from this personal information, these are not the only ones that you can get from profiling these amateur porn stars. You can also deduce that these amateur twinks are really "gifted" down there.
The question whether these dicks had undergone enhancements or not has become one of the most popular questions among those people who have seen it and still can't believe their very own eyes. Large, veiny and long dicks are just so satisfying to watch once these twinks unzip their fly. The erection is just so perfect that you want to own it and satisfy it yourself. These twinks are also the kind of adventurous porn actors that don't flinch at the sight of a dick directed at his face or to his asshole. Yes! There are ass fucking, cock sucking and a lot of masturbating in the videos. One thing that I also like is that the quality of the actors' performance is very natural and realistic.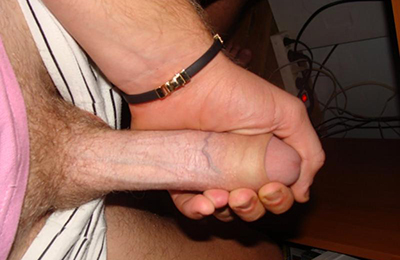 Conclusion
I don't know what to ask more from the site. When it comes to the website design, Twink BF Videos makes sure to provide convenience and a friendly user experience not just to its members but also to the rest of its visitors. The site is easy to use also. For me, the most important function is the quick loading time of the site. When it comes to the photos and videos of the site, I would say that even though these are homemade contents, the photos and videos are still viewable and tolerable. You will also notice how each scene can send some chills to your spine. The models are also very amateur and fresh.
The site doesn't exist anymore. If you want similar material check HERE
Visit the other paid porn sites OR more about TwinkBFVideos.