TotalyTeen Review
TotallyTeen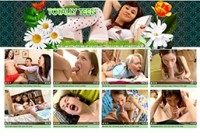 Price: $1.00 (3 day access)
You might find the action a bit rough, but the huge blasts, in the end, always grant a kind of fulfillment to those who watched.
00000
TotallyTeen Review
Site Overview
So, here we are, reviewing this hot site called TotallyTeen. As you might depict from its name, this porn portal is all about guys banging the hottest fresh girls they could find. If you are into this kind of girls, then it's certain that you will enjoy the videos here quite much, and though there are some hard drillings in the scenes, you can still explore the body of these lustful cuties. The TotallyTeen is a fixed hardcore collection, though it looks like the collection is growing.
We know that this is a Sextronics porn site, which means two things we already know in advance: the content is hot, yet not exclusive, and there are some bonus sites and other extras included for us. Some might frown on the fact that the videos are not exclusive, but it would be foolish to get stuck there: after all, there are over 2,200 videos on this site only, and the included 10 extra sites offer even more. When it comes to sites like this we always have some mixed feelings. We are glad we get great content, and we get a lot of it, but the knowing that it's not unique is a bit bad. Nonetheless, when we start playing the videos, we usually forget everything else, because these girls are truly hot, truly eager, and what they do is more than satisfying. Also, the huge pile of bonuses is something that eases our negative feelings.
Design & Features
There are only thumbnails and a few gifs listed on the home page of the TotallyTeen. This is the only type of preview you get here, so take your time if you wish. You can also find a link which opens the bonus site's list in a new window. In case you join, you will see a nice, yet a bit plain-looking members' area. This template and build are a bit overused nowadays, but at least it has many sorting and filtering options. If you become a member here, you first gain access to a load of juicy and hard porn videos with hot girls.
The main content is easy to access from the menu on the top, or on the left. The one that's on the left offers you the chance to browse sorted lists, such as the most recent or most viewed scenes. The top menu has the links to the bonuses such as the DVDs. More than half of the provided scenes of the TotallyTeen are in HD, so that's a good thing. Streaming and downloading are the main options. The Flash-player is in use when you stream, so keep it up to date, and you can usually download MP4 or WMV files. We would recommend you to save the scenes because that way the playback is usually better. The site has a quite big photo gallery too.
Girls & Videos
We are quite sure that the site's title only, the TotallyTeen tells you what kind of girls you can expect to find here. To satisfy all your needs, the TotallyTeen has varied action, hard sex, and some very pretty models to watch performing those mentioned above varied hardcore actions. As a member, you are going to be able to watch these fresh hot girls getting some nasty drilling, including anal, deepthroat sucking and more.
As far as their appearance is concerned, you will find it quite satisfactory: they have tight, usually non-enhanced bodies, with perky breasts, cute faces, and so fine butts that would make you hungry like a wolf and make you want to bite them. In most cases, they have shaved pussy which looks delicious and tasty, which makes a man want to taste them too. In case you are into fresh girls, you might consider this collection, and while the flicks here are not totally exclusive, the girls fit the site's name perfectly: TotallyTeen. We can't tell you for sure where these cuties originate from, and our closest bet would be that they are hot cunts from Europe and the States.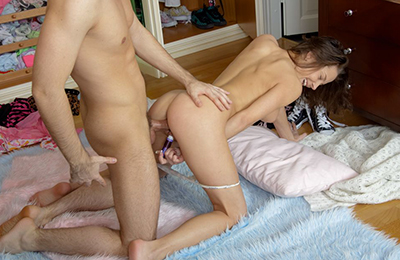 Conclusion
The TotallyTeen is a satisfying hardcore porn site that offers a really juicy selection of cuties' porn to the members. In case you are looking for a mix of European and US porn, you are at the right place. Since the bonus sites have some neat extras and specialties, we are positive that you will enjoy the time you spend on the TotallyTeen and that you will be watching the content of the bonus sites and DVDs.
The site doesn't exist anymore. If you want similar material check HERE
Return to the other pay porn