TamedTeens Review
TamedTeens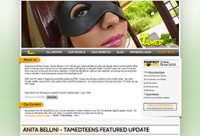 Price: $2.95 (3 day access)
The videos of the TamedTeens are not just hot and hardcore, but they are also a hundred percent exclusive; you can't find them on any other porn sites, just here.
00000
TamedTeens Review
Site Overview
The TamedTeens wasn't among the first PerfectGonzo sites since it launched in 2006. Since the weekly updates are network-wide, some sites update more frequently than the others and seem that this one is the second kind. There are 128 videos here, featuring 128 different models. The videos here are just as long as you would expect from a PerfectGonzo site – they last for more than half an hour.
As a member of the TamedTeens, you can enjoy a lot more than you would have hoped for. If you join this site, you join the whole network, so you gain access to the other nine sites of the PerfectGonzo. It's quite sure that you will like them, because they offer you a good collection of heavy hardcore porn, covering niches like anal sex, cum-swapping and double penetration.
Design & Features
As all sites within this network, this one also offers you a rich tour: you can view several trailers, you have the ability to browse the whole collection, and you can also browse the models' database and see what kind of girls you can expect. Even a 1080p trailer is granted. When you log in you land on the main hub of the PerfectGonzo. You can perform all site-related and network-wide actions. The search engine seems to only recognize the models' name, but under the Action Finder menu, you can perform a normal search.
There are two ways to view these videos: you can watch them in your browser, or you can save them to your computer. Due to the length of the scenes, if you wish to watch them, it's recommended to download them, this way you can enjoy a smoother playback, higher resolution, and also the comfort of stopping and resuming where you left. However, the online access is also quite good, the resolution is high, and with the Full-HD raw material, it's also pretty sharp. Every video features a gallery of photos and screen captions mixed. You can view these in the browser, or save in zip format.
Girls & Videos
The TamedTeens at this time offers you 128 models, and they are all quite different. While the mainstream porn studios usually look for the fake-breasted women, the PerfectGonzo's guys enjoy the natural beauty too, and they give you this kind of girls mostly. However, if you prefer to watch girls in porn videos with enhanced appearance, you can still have your fun with the TamedTeens. You will see that models are Caucasians, however, they are quite different: some has a nice playful ass while others are equipped with actual monster-booty. You will find here lots of girls with nice medium-sized natural breast, but perky and busty types are also appearing in these scenes.
The main niche of the TamedTeens is a kind of mixed BDSM with rough sex elements. Every video is staged though they don't seem to go on any particular storyline. In most cases the girls are just doing what they have to, and they submit their will to their master. Now, don't expect dungeon-porn here with the girls tied up like ham. They get blindfolded, double-penetrated, and there are also various insertions here. Those who are looking for actual BDSM aren't at the right place because these videos concentrate on heavy sex, but they take place in the well-lit environment.
The actual sex in these movies is very hot. You can enjoy here one on one sex, just as some rough threesomes with two guys penetrating one girl. Lots of videos feature anal sex, gagging and double penetration; also, all scene can be considered as a rough sex scene. When we say that the TamedTeens has movies for you, we mean it, because these are not just the usual 10-15 minutes long flick. Every movie of the TamedTeens goes on for more than 30 minutes, so they are pretty long and rough videos.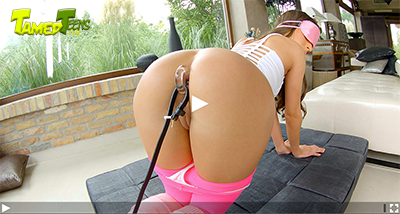 Conclusion
Apart from the uniqueness of these scenes, another important factor that makes it worthy of your attention is the nasty nature of the videos, including the extra flick so the bonus sites – it's a good collection of heavy hardcore fans. In case you are looking for more, you don't have to leave the members' zone, because the site grants you access to all PerfectGonzo portals.