TakeVan Review
TakeVan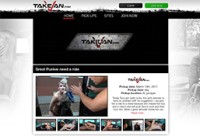 Price: $1.00 (2 day access)
TakeVan has erotic and intense sex scenes that you will not find anywhere else, and that says a lot, considering that all the action takes place at the back of some big van.
00000
Take Van Review
Site Overview
TakeVan is one of the finest HD hardcore porn sites to enjoy if you're up for strange men picking up women in famous cities and inviting them for some hot and hardcore sex at the back of their van. Yes, you heard me right. These men like to cruise around in their huge vans, eyeing hot and gorgeous girls to fuck. As soon as they score one, then they are good to go. The women seem to like the idea of getting screwed at the back of a moving vehicle too, so it excites you even more.
Design & Features
TakeVan is a porn site that has only been recently launched so you would think they do not have what it takes to climb the top but that is not the case since, with their site features, they can be considered top notch. First off, their site design is minimalist and simple but it exudes elegance and grace. With its black and white color scheme, it is very easy on the eyes. Second, their navigation is plain simple and very easy to understand, as well as use. Third, the user interface in here is something that truly brings out the convenience and benefit. Lastly, the site coordination and arrangement is uncluttered and very organized. Links are found at the top and can easily be located once you find yourself inside.
Girls & Videos
The girls of TakeVan are not your average ordinary ladies who parade the streets – at least, when it comes to sex, that is. These beauties are picked up in the busy streets of various Czech Republic cities. These gorgeous women may seem like they are on their way to do some errands, but they definitely would not say no to some intense kinky sex. The scene starts out as men cruise around town with their van and they pick out ladies who think that will be satisfying enough to fuck at the back of their vehicle. Not long enough, they find someone who they think would hit it off with them right away. You would think that these ladies would have second thoughts about jumping into a stranger's van, but they do not. A couple of minutes into the scene and they are humping like bunnies already.
There are currently 60+ scenes on the site already, and each of them lasts for about 25 to 30 minutes. The best thing about these scenes is that they are all delivered in remarkable and dazzling high definition. There are also numerous options for you to choose from when you want to watch these full-length scenes. First of all, you can settle to stream the scenes on your browser with an embedded Flash player. If you stream it on your browser, you would be able to resize the player as much as you want. You can also download the scenes to your device in MP4 or Windows format. There is a download limit every day, but the maximum is 10, so you can still enjoy a good number of films. Also, full-length playbacks are available in HD, as well. You can indulge in a 1920 x 1080 pixel resolution or a slightly lower one of 1280 x 720.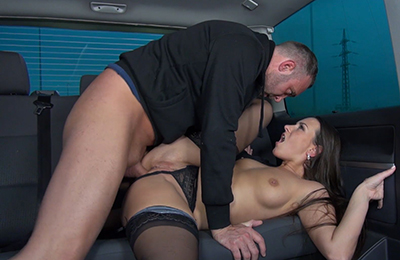 Conclusion
TakeVan has only been around for a few years, but it has done so much within that time that only a few other porn sites have. The quality all their videos possess is something to be excited about and some scenes they have are rather satisfactory, especially if you take into account their speedy and smooth updates. The plot is rather unique, plus the fact that it has all the things to do with reality porn makes it even better. The sex scenes are intense, so you will certainly enjoy it on a whole new level. All in all, the site is something I would recommend checking out and indulging yourself into.