ScandiPorn Review
ScandiPorn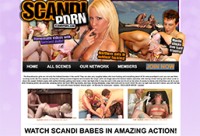 Price: $29.95 (30 days)
For the fans of Scandinavian girls here you could fall in love for those breathtaking women with long legs and blonde hair.
00000
Scandi Porn Review
Site Overview
Scandinavia is a place in Northern Europe where you can find a lot of leggy blondes with gorgeous faces and a banging hot body, to boot. The men are not to be taken lightly, as well. Now, as we are all aware, Europe has always been a place where you find the best women and the best sex. Some people have a "Euro Trip" to enhance and broaden their sexual adventures and it is not hard to see why. I am sure you have heard once or twice in your life how the best sexual experience can stem from this continent and they are not exactly wrong. I once had a friend who traveled to Europe and found himself having sex with different women every single night of his stay over there. Mind you, he backpacked across the entire continent, which would mean that in every city and every country, he did it with at least one European chick. Who could blame him? I, for one, believe that European ladies have this strange allure in them that will arouse you and attract you to them. They are honestly just beautiful and their mounting sex appeal is nothing to be joked about. Just ask the people behind ScandiPorn.
Design & Features
ScandiPorn has a very generic looking website design and from my point of view, this deserves a praising (seeing as I hate complex sites). The site design seems pretty normal and basic. They do have very easy navigation, so that is also a plus – thanks to their simple website. For the most part, there is a huge collage on top of the website and this serves as the porn site's banner. It has numerous cutouts of photos and scenes coming from the site itself.
There are little features found on the site and even less browsing tools, to be honest. The main menu where you can find the vital links can be found on a tab right below the collage of photos. If you wish to see all the available scenes and movies they have, just click on the 'All Scenes' page and click on any video thumbnail you find interesting. These thumbnails will automatically lead you to where the corresponding videos are. Each thumbnail has a very short description, which I find helpful sometimes. Other times, it just seems pretty insipid.
With very little features, the only thing that you could do here is to watch scene after scene after scene. Do not get me wrong, it is not tedious at all because I am here for the porn and not to browse emptily. You can rate the scenes though but you cannot add them to your favorites (like other sites that belong to the network). There are no browsing tools and no advanced search bars to help you with your browsing. No filter tags exist, as well. The site obviously needs some vamping up but they're also really good as they are.
You will also notice that unlike the other sister porn sites it has, ScandiPorn has their fair share of photo sets. The photos inside are in hi resolution (1024 x 768). You can't seem to download them in zip files though, so you just right-click on them and save them one by one. There are bonus sites that come free with your ScandiPorn subscription and they are all equally hardcore, so make sure to check these out.
Girls & Videos
Like the textbook definition of most European ladies, the women of ScandiPorn often sport blonde hair and very long legs. They can either be slim or curvy, even lean or a bit meaty. The girls look fresh. Each one of these horny females do not mind the public eye as they indulge and drown themselves in pleasure in very public places, some may also be a little private, but nonetheless still outdoors. They do not mind that chilling cold, at all. I mean, who would? With all the sexing up going on, it's hard to mind anything else. All the scenes are captured in great quality, although not that great. With a pixel resolution of 640 x 480 in either streaming or downloading, you get to watch these sluts bring about their rituals. There are no download limit and right now, there are 150+ videos to watch. All of these are exclusive.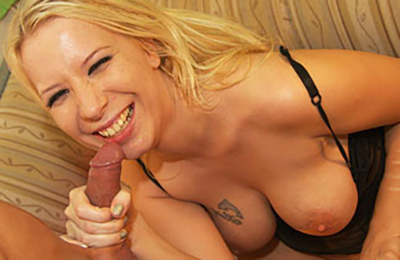 Conclusion
There is certainly room for improvement for this badass porn site right here. The present resolution is okay but can still be improved, but it still exceeded my expectation. It's still decent and really rather good. The video count seems to be steadily growing. They definitely need browsing tools and more helpful links, though. Overall, I'll still recommend this to everyone who loves European porn because the site is just that precious.