RealJamVR Review
RealJamVR
Price: $19.99 (30 days)
Get ready to experience porn as you have never experienced it before. The future is here and you only have to take the opportunity.
00000
Real Jam VR Review
Site Overview
Real Jam VR is a fantastic VR hardcore porn site where you can watch gorgeous sex fiends practicing the most outrageous sex acts and experience it as if you were there with them. VR technology has many applications but VR porn might be one of the most obvious ones.
Design & Features
It is always nice to find a porn site that cares not only for its content but also for the way that content is delivered. Real Jam VR has a great team of developers and designers that work day and night to deliver the best possible site. The result is a porn site that looks amazing and elegant at the same time. There is a feeling of professionalism on every corner. It also means that the site is quite functional; you will not find annoying bugs or crashes, the site runs really well, all menus are easy to access and the loading times are just superb; the transitions between videos are almost seamless. The user interface is as friendly as it can be, so everybody is welcome to log in and start watching right away.
Real Jam VR also has an amazing collection of features that will improve on the already amazing experience. For example; you will get access to a really helpful download manager, the manager will allow you to download multiple videos at the same time, leave it running, go about your day, and all your content will be waiting for you once you go back. There are also rating systems and a fabulous forum where you can meet new people and just have an amazing time.
Girls & Videos
The girls at Real Jam VR are some of the sexiest models on the planet; their amazing bodies will make you fall in love with them immediately.  What I like is about them is that they make out daily, with sweet smiles on their faces. All the models are Caucasian with different body types.
There are more than 40 scenes on the site, right now, with more coming with each weekly update. All the videos are presented in Full HD video resolution and they all run at 60 frames per second, which is great as it will make you feel like you are right there with these pretty girls. The sound is also amazing! All videos present binaural sound, which enhances the experience to a whole other level. It is very difficult to describe but all these elements combined, really pull off the feeling of being there fucking all these gorgeous girls, it is something you have to experience for yourself, that is for sure.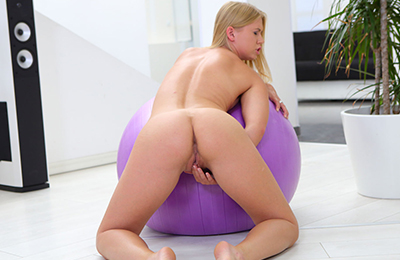 Conclusion
Real Jam VR is one of the most amazing VR porn sites on the market. The quality of videos is amazing from visual and audio standards. The girls are gorgeous and they love to fuck endlessly, and the price to pay is just incredible, you cannot miss this amazing deal.