PrivateVOD Review
PrivateVOD
Price: $2.95 (10 minutes)
PrivateVOD offers you the most exclusive video-on-demand service in the porn world, across hundreds of categories.
00000
Private VOD Review
Site Overview
A fine porn site from Europe's most famous porn network, Private, is PrivateVOD. This awesome porn site offers the most beautiful chicks from Europe and sizzling hot videos from various studios across Europe. You will love to watch these videos that will give your cocks a hard-on in no time. PrivateVOD doesn't satisfy you with its video-on-demand service only, or you can purchase DVDs, or kinky sex toys to stimulate your girlfriend, or participate in various sales promotion events that it organizes regularly.
We vouch that you subscribe to PrivateVOD, for it offers you contents from hundreds of studios and sites, all in one place. A one-stop-shop for all your porn needs is always a boon, for you need not have access to numerous porn sites to access your favorite porn videos and scenes. Your jerk-off sessions will start seeing newer heights, and your expectations will start growing, as you come across the hundreds of thousands of pornstars and videos that PrivateVOD offers you. To help you arrive at an educated decision, we've provided a comprehensive and unbiased review of PrivateVOD, which will answer all questions that you may have regarding its subscription. So, stay on with this review and then, decide for yourself.
Design & Features
One of the first things you will observe when you log into PrivateVOD is its simple, aesthetic and functional design. For a site, which offers you video-on-demand, the site must necessarily be immensely functional, and that's what Private has done with this site. There's nothing overwhelming in the site to get you in a maze, and whatever you need is demarcated in horizontal and vertical sections. Thus, the header offers you links to the movies page, the pornstars' page, the studios' page, the sex toys page and the gay page.
To make life easier, you are also presented with an impressive search tool where you can search everything in the PrivateVOD site. You are also presented with some links, akin to what you'll find on e-commerce sites, such as login, buying minutes, your account, your contents, and your wish-list, apart from your shopping cart. In a column, towards your left, you can browse movies. These links are sufficient to get you going in your quest to find out the most interesting videos and movies PrivateVOD possesses.
PrivateVOD also offers a rewards program for its most valuable customers, and you can learn more about it in the link below the tabs section. A beautiful trailer of Alexis Crystal in a kinky video, shows her enjoying anal sex with a photographer during a nude photo shoot. The main body of the site is divided into four sections. The first section features new releases, the second one features sex toys, which you can buy, the third section features the latest scenes and the last section features the popular stars adorning PrivateVOD.
Girls & Videos
You must be getting quite excited by now because this is the section where we will be describing the sexy bitches adorning this amazing site. In addition to the beautiful chicks you will enjoy the DVDs from various studios, PrivateVOD has its amazing collection of pornstars who can keep you awake for nights together, jerking off to these sluts.
The sluts featured in PrivateVOD are from Europe, and you will find the sexiest porn models in their kinkiest avatars. These sluts have awesome bodies, with a fantastic attitude to make a great pornstar. The sluts possess silky smooth skin and smoking hot and drop-dead gorgeous looks that can get any guy a hard-on in a matter of a few seconds.
The bitches' bodies are a subject matter of international importance, and you will love to watch them in their birthday suits. Their exquisitely shaped breasts are soft to fondle, while the nipples sit perfectly in the center of the boobs. The flat tummies lead to very well-maintained pussies, which is either shaven, trimmed or hairy. Navels and nipples of some sluts sport a kinky piercing. The pink cunts are either bare or pierced, with the pierced labia enhancing the slut's sex quotient. The asses are perfectly poised to take a hard drubbing from a cock. The sluts are also diverse, and you have straight girls, lesbians, Japanese and Asian chicks, blondes, brunettes, redheads, black-haired and ebony sluts too. Additionally, there are many male pornstars who ensure that the site is complete.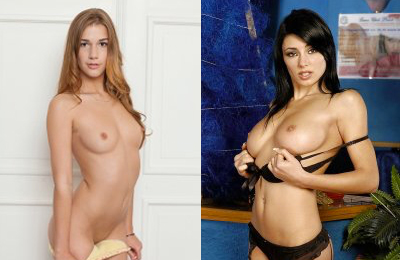 Conclusion
PrivateVOD is a great porn site that you must subscribe to for it will help you gain the most intimate jerk-off sessions in your life. The contents on PrivateVOD include exclusive videos-on-demand, DVDs and sex toys. There's something for gays too, with an exclusive gay site. PrivateVOD offers free membership, but you pay for purchasing DVDs, or pay for the minutes for you want to watch the movies for. Overall, this site is truly amazing and you will never want to be a member of any other site after you become a member.