Private Review
Private Network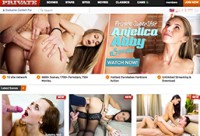 Price: $29.95 (30 days)
Over the last fifty years, Private has built an incontestable reputation for being one of the highest quality porn conglomerates in the world. With its empire of magazines, movie studios and websites, it continues to come through with amazing content that never gets old…It just turns into undisputable classics.
00000
Private Network Review
Site Overview
No surprise, Private is now Europe's most visited porn site and it is available in a multitude of languages…including the language of nudity, sexy, sensuality and horny. The site is updated daily as to offer its members new HD scenes regularly. Running the gamut with all the top theme porn Private joiners get amazing casting scenes, super hot fresh chicks, amazing MILFs, top-model pornstars, reality sex, anal passion, fetish quirkiness, outdoor sex, gorgeous Russian women as well as super delicious interracial content. As a member, you can get all this where you want it, when you want it and how you want it. Its exclusive content always stars the newest and best European talent. Private is where to be if you are a porn connoisseurs.
Design & Features
Although the site offers a mind-boggling quantity of movies, pornstars and photos it is amazingly easy to navigate. Thanks to its great keywords research engine, you can quickly access the porn that makes your fantasies come true. The sites map could not be more simple to navigate: scenes, stars, sites (all the other sites you can access through this one are just a click away), movies, classics (bringing you back to Private Classics from the last 5 decades) and cams (where you can check out some live shows). The design is as classic as the company and that is what you want from a porn site or any site for that matter. No frills but plenty of thrills. Straight-forward and to the point so that your cock knows exactly in what direction to point.
You will find easy access to the newest scenes – if that is what you are looking for specifically, as you might want to when you will have been a regular member of the site for a long time – and you will be amazed at the quality of the scene identification. Clear titles, a simple ratings system, identification of stars and clickable names so you can access other scenes or movies with the same people in it (we do develop things for our favorites, don't we?) and clear identification of the site from which the scene or movie is from in the vast array of niche sites.
Girls & Videos
How to resist gorgeous Asian posh girl Sharon Lee with that beautiful ebony hair cascading onto her big, mouth-watering tits that would make even a gay guy want to slip his pecker between those beauties. You'll be amazed by big breasted British girl Emma Leigh's hot JLo ass and you'll want to shoot a lot straight at your screen. You'll love redhead Ella Hughes whose big, natural tits and clit-pierced pussy will have your eyes popping out of your head and your cock popping out of your boxers or briefs.
Believe me, there are just too many to mention, but… why not try, right? I am looking forward to more from Aida Sweet, the amazingly beautiful Asian looking chick Dolce Vita as well as lesbians Alissa and Liza who don't mind getting it on with a big, hung stud once in a while as long as they do it together. Yup, you will never get bored or soft as long as Private is around. So hop on and check out all the twosomes, threesomes, foursomes or orgies the site has to offer.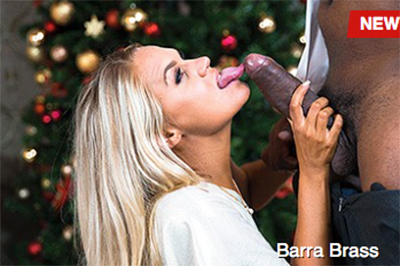 Conclusion
There is no doubt in my mind – or in my pants – that Private is one fine company and not one but many unbelievably eye-popping sites that will always be there, ready for your latest jerk-off session. Private is a site that is worth its weight in gold, yet you won't be paying gold to get the gold standard in spine-tingling, goose-bump inducing, cock raising, ball bursting orgasmic porn. Yes, there are tons of sites out there, but none will give you as much as Private which has, as I have already mentioned, been setting the bar very high for the quality product for five decades. Private the site continues in this great tradition of offering the best porn for your money. So let's get started by registering you as a member so you can stroke your member and make it shoot load after a load of high fantasy cum shots just like the one you will see on screen.