PovAv Review
PovAv
Price: $1.00 (3 day access)
I haven't seen a POV porn site that has explored this genre as much as POVAV. This makes the porn site more unique, and of course, more awesome.
00000
Pov Av Review
Site Overview
It is important to note that this porn site is a Japanese one. Hence, aside from the distinct POV way of shooting videos, expect the unique Japanese style when it comes to porn. This sets apart this porn site from the others. You see, Western and Japanese porn are very different from each other when it comes to the way of how they present their porn videos. Anyway, we also like the fact that POVAV is also part of a bigger Japanese porn network. The porn site stats alone include more than five thousand POV sex scenes that feature more than six hundred models.
Aside from the scenes here at POVAV though, you will also be able to enjoy the videos coming from the other porn sites within their Japanese network, given that you will register as a member of the site. You will not be able to access their videos if you would not register as a member of the porn site anyway, as this is a premium porn site that requires paid membership before you can enjoy unlimited streaming and downloading privileges.
Design & Features
The POVAV porn site has a fun and vibrant website design. This is because of the bright orange color theme, I believe. But don't worry, the design is not going to hurt your eyes because the designers have perfectly balanced the fun color with simplicity. In fact, the background of the site itself is just plain white. Moving on, once you land on the page, you will be welcomed by a sliding banner. It contains the pictures of their top models along with the site stats and other membership perks. This is to entice new visitors to be a part of POVAV. And then, below this banner, you will already see the different thumbnails that present their latest video uploads.
The scenes here are amazing and you can already see in the thumbnails alone the high-quality of their videos. All of them are clear and crisp with very soft yet saturated colors. Don't worry, we will talk about the videos a little bit more later. We would suggest that you take a look at the thumbnails to select the videos that you want to watch as these contain some helpful information about each one. It contains the title of the video, the rating (as provided by the members who have already watched the video), and finally, the video's length. There is no need to worry if the video that you want to download is a little bit long. The porn site's servers are ultra fast anyway so it's not going to be an issue to download them.
Girls & Videos
Now let us talk about the girls and videos on the porn site. First, the porn site belongs to a wide network of Japanese porn. In this light, almost all of the most famous Japanese pornstars have worked for this site at least once in their career. In fact, you can still find some of them here along with newer stars still porn queens in the making. One thing is for sure, though, you won't get disappointed with the selection of girls because all of them look like freaking porcelain dolls! That's how beautiful all of them are! Let us now talk about the videos next. We appreciate the fact that there are a lot of different types of videos here. You will find different genres and niches. The only common thing among the videos though is that all of them are shot in a POV way.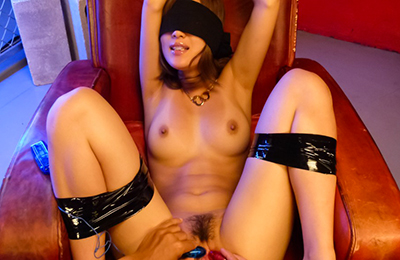 Conclusion
And these are the reasons why I highly recommend this porn site to all porn fans out there, whether you like POV porn or Japanese porn, or even if you don't! I believe that you will come to appreciate both once you have already signed up for POVAV anyway. If you do decide to sign up for membership, then I recommend that you take the time to explore the other porn sites that you will gain access to along with POVAV. In this way, you will get to enjoy the best out of your money's worth. You will also get to enjoy and explore other porn genres in the Japanese way (which is not a bad way to enjoy porn at all).
Return to the other paid porn sites OR go to other reviews of PovAv.