MentalPass Network Review
MentalPass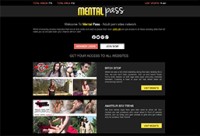 Price: $24.95 (30 days)
The network features all of the most trending porn categories and technology like Virtual Reality porn watching, which, is the rave of the moment.
00000
Mental Pass Network Review
Site Overview
MentalPass is a wonderful porn video network with one of the freshest collections of European mega porn sites. It originates from the Czech Republic and features the hottest and horniest local amateurs and porn models from that nation and other parts of the European continent. The network covers several niches like softcore, hardcore, amateur sex, and kinkier niches like BDSM.
The wonderful network has three VR porn sites that truly deserve your close attention in its roll call. It offers HD video scenes that are all exclusive content and even several amateur scenes that are all of the utmost quality. Currently, with particular member sites of the network updating their content a minimum of once a week, the network gets updated nearly every day. You get so much content that you will end up wet in your pants before you even realize what is going on.
Design & Features
MentalPass features several easy ways for browsing its wide-ranging collection of porn movies thanks to a member's area that is truly organized and well laid out. Clicking the thumbnail link of any of the about nine member sites is the easiest and most convenient way of checking out the sites movie collection. Using this method lowers the quantity of movies in a single database you have to go through before picking out the favorite ones you love. Using several browsing tool options provided in the quality mega member's zone is another effective means of checking out movies. The offered browsing tools comprise such levels like filters and sorters.
You can reorganize video updates to display the latest one at the top of the list or sort them out by name. You can browse images and videos separately or simultaneously depending on your personal preference and convenience. You can find the movies you prefer or love that most by using the feature which lets you sort by various tags or categories. The network also features a model index from which you can select any model you love and easily get all information about her name, age, sites and movie scenes she has featured in from a dedicated page her name links.
The network's blog, which can also be reached from the hub, keeps you updated about latest VR trends and the latest about the network, while there is even a page dedicated to detailed instructions on how to play VR video scenes for those who are new to using the many available VR gear options. Updates are made daily on the network main hub page but every other day across member sites.
Girls & Videos
The MentalPass network is quite exciting and entertaining for all lovers of Euro porn movies. The models are initially shy, cute and sexy. If you are into amateur GFs and lady-next-door type of horny models, then this is certainly where you will get the best of them. Not all the models are initially shy, and even those that are, end up losing all inhibitions when they get into the thick of the action of showing their naughty sides. The network features several kinky sluts that relish hardcore stuff like being dominated, fisting and anal sex play. The network comprises six regular amateur and hardcore sites, as well as three VR sites.
The names of all member sites are pretty much self-explanatory. You get a feel of all they entail the moment you explore them. Although just like the models are Czech most of the videos are filmed in their language, they all luckily come with English subtitles. Each of the member sites is dedicated to a particular porn niche. BitchStop, AmateurSexTeens, CZasting, CzechGFs, LesbianPickUps, and GynoViolations are the six regular sites and their names just as has been mentioned are quite self-explanatory.
For the three VR sites, they deserve a special mention. CzechVR, CzechVRFetish and CzechVRCasting are the three virtual reality porn sites and the newest additions to the network. The first is about classic one-on-one sexual experiences, while the other two are about various fetishes and casting couch sex respectively. The VR clips feature 360 degrees binaural sound and 180 viewing range to give you the true feeling of being a real participant which makes you cum again and again.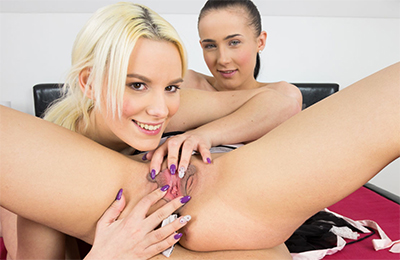 Conclusion
All in all, the variety of intense porn video performances offered by the MentalPass Network has been made with a lot of heart. The models that are in the offered videos are only cast in those that fit their fetishes and so the pleasure they feel is real, which means that they never fake it at all. This is something you are going to love as it gets you into a frame of mind where you will always be truly erotically and sexually satisfied, no matter what your preferences are. So, why don't you subscribe to the amazing network as soon as possible!