LoveAmateur Review
LoveAmateur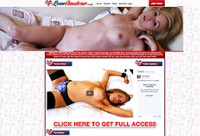 Price: $4.95 (3 day access)
Keep in mind that the content you can find on the LoveAmateur is all exclusive, and they were shot for this site only. The overall amount you get as a member of the LoveAmateur with the included sites goes up to 4,000 scenes and about 3,000 galleries, so it's a quite considerable deal.
00000
Love Amateur Review
Site Overview
They are posh and they are hot, these are the most common things we know about British girls. On the LoveAmateur, you can peek into the world of hot British girls, and if you like softcore content with some kinky elements, you will come to the opinion that this is the best spot to find sexy videos and photos. This website is not some old portal with recycled content. No, it's rather new (launched in 2014), and it has a fine selection of soft porn for your entertainment.
There are videos and photos for you, and the site claims to update weekly, but in its current state, it does seem to update a bit slower. The update schedule isn't much of an issue though, because while you wait for new content, you can enjoy some fine extras: you gain full access to the UnlimitedAccessPass network, which has a fine selection of softcore porn, and a few sites with hardcore stuff too. This network is quite impressive because most of the included sites feature hot girls' solo content, along with some lesbian stuff too.
Design & Features
The home page of the LoveAmateur is a handsome one, with a menu on the top, and a few hot features that make it worthwhile to take the tour. Since we usually get crazy when a site promises amateur porn, we tried to find a preview of some kind, and fortunately, the site pushed it into our face: there is a hot preview trailer for you to enjoy. When we first visited, we were awed by the gorgeous quality and the amazingly hot girls, and the trailer convinced us. Fortunately, the members' area is also clear and nicely built.
Some other reviewers are used to whine about advanced search, but there isn't such big amount of content for that to be necessary, and since you get a network menu and a content menu, you won't even need anything else. From the top menu, you can reach the network sites, list the keyword tags, and you can also gain access to the bonuses, such as the live feeds, the free cams and the models' list. There is also a basic search option, which will surely prove to be enough for your needs. A bit lower, under the banner, they placed the site's menu, where you can list the videos and the photos of the chosen portal. Also, a link to the models' list and the tags' list are also featured there, so you get everything at one place.
Girls & Videos
So, why should you care about these girls? Well, because they are not just cute, but they are shining. In porn, it's not easy to find girls who have a nice smile, but these eager amateurs (or semi-pros) don't only have cute bodies, but they smile a lot, and you believe that they have a good time. As they start taking off their clothes, you will certainly get harder, but when they show their cute smile, you are going to get closer to blow. These British girls are cute, some are a bit chubbier, but they are overall sexy.
The scenes are staged, but they are not scripted, and they are all looking good. Some are shot outdoors, others feature bathroom porn, and you can find the regular bedroom showing off too. The scenes are modeling and solo scenarios, with only softcore material, and hardly any insertions. But we managed to find something that blown our mind: there is some lesbian love featured. Also, if you have a wet fetish, or you like it when a girl covers her boobs with butter and chocolate, you will find some sweet chick doing it for you!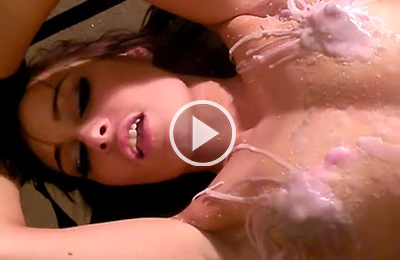 Conclusion
The LoveAmateur may not be a hardcore site, but it has great content. We enjoy sites that don't shovel hardcore sex in our face, but we are also quite sure that you will love this portal too. British girls are hot, sexy, and they know how to make a man hard and how to make him want to get into their panties. As you view the videos let your mind wander, and you will utterly enjoy what these hotties do for you.
Check out the other best pay porn sites OR read more on Love Amateur from other popular review sites.