JCosPlay Review
JCosplay
Price: $1.00 (3 day access)
JCosPlay is a site that has been well designed to ensure that you have significant interaction with the interface.
00000
J Cosplay Review
Site Overview
The world 'cosplay' means getting kinky in a costume. However, the most appropriate definition would be 'having fun while dressing in costumes'. Regardless of how you choose to define the word, one thing is for sure, and there is a lot of naughtiness going on through the pages. If you love Japanese adult sexual encounters, this is the site for you. Imagine the girl of your fantasy getting dressed in dozens of different costumes and making you cum every time you see her. This is what JCosPlay is all about. It comprises of sexy Japanese girls dressed in sexy costumes while indulging in some sexual encounters.
If you have never seen hotties from Japan getting down, you will desire them and admire them for what they are worth. Regardless of whether you want to see space costumes, private, soldiers or even police officers, you will find them all on this site. One thing is for sure; these clothes do not stay on for too long; they eventually come off in hardcore sex scenes. JCosPlay is part of the AllJapanesePassNetwork, a provider of some of the best Japanese porn content that you have ever seen. In total, the network has 24 sites under its belt. As a member of JCosPlay, you will get access to all of these sites.
Design & Features
On JCosplay As you take a tour, you will realize that most of the scenes are censored. While you may not see all the raw action on the previews, you will surely enjoy the teasing that it will give. However, this is nothing new, as avid Japanese porn lovers, you already know that even the best sites censor their action. The members' area has a couple of categories that will allow you to find content by section, hair color, costumes, big boobs and many other types.
There is a slideshow that features advertisements about the site in general. This is accompanied by a few sexy images of the JCosPlay pornstars. There aren't any galleries on the site but what you get from the collection is surely enough. The videos are decently tagged with a lengthy title and a run-time. Some of the scenes have the name of the performer listed as part of the tags. The white background will ensure that you do not get destructed and totally focus on the content at hand.
Girls & Videos
JCosPlay comprises of a mix of pornstars and a few amateurs who are not afraid to get naughty in front of the camera. While some of us may be a little shy of putting our goodies on blast for the whole world to see, the JCosPlay dolls are not. In fact, it seems that they do not have enough airtime for all of their raunchiness. They will demand your attention, and you will surely give it to them. Their bodies are the perfect representation of Japanese girls, and their faces are gorgeous this very hard to forget. Do not let their innocence fool you as you will soon realize that they are not what they seem. Their presence will go all the way until they get nude, this is when you will know what they are truly made of.
If you are anything like me, you will also find Yuu Asakura, the fresh-faced Japanese pornstar more than enticing. In her scene, she comes off a sweet girl who only wants to explore her body. She is joined by a fellow classmate on set. Pretending to be jotting down notes, her classmate does not want to get easily destructed, but Yuu keeps on showing off her butt. Her white top and short red skirt that accentuates her figure will leave your cock hard. On the other hand, Hitomi is an expert in toy play. She hides behind a stack of old newspapers and takes out an electric vibrator that she uses to excite her pussy. She does this while caressing her breasts until she cums. The girls on JCosPlay are very sexy and are the true epitome of adult entertainment. They will wear all kinds of costumes and become anything that you want them to be. It doesn't matter what time of the day it is; their company is always good company.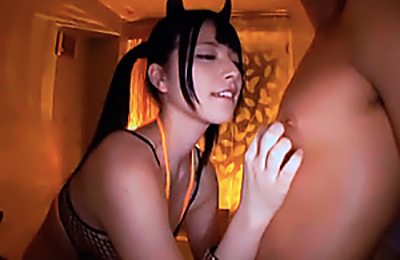 Conclusion
The high-quality videos on JCosPlay are truly entertaining. The sexy costumes are also sure winners. You will find the site truly irresistible, and your membership will be everything that you hoped for. So do not get left behind as the rest of the world is gaining satisfaction from what the site has to offer.