GroupSexGames Review
GroupSexGames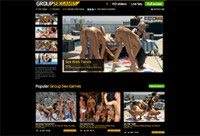 Price: $27.84 (30 days)
The site contains all high-definition videos, ninety-one pornstars, and almost five thousand minutes of the most exciting and intense sex games that you have ever seen.
00000
Group Sex Games Review
Site Overview
Are you planning a party soon? Do you have some ideas about entertainment already? This short review of the porn site that we are going to feature today might have some ideas in store for you. If your guests are game for a really dirty and naughty party, that is. How cool are sex games? Have you tried it out with your partner already? Personally, the only sex game that I have tried so far is a dice game. You know, where there are two dice and you roll each of them? The first dice contains different body parts like lips, breasts, thighs, and of course all the other exciting body parts that you could use while playing. The second dice, on the other hand, contains different activities or actions. Some of those are a kiss, lick, tickle…well, you get the picture.
My partner on the other claims to have played a sexy spin, the bottle game, but I'd rather not ask how that panned out. The porn site that we are going to feature today though is more exciting than a sex game for two reasons. First, the games that they will feature here are more exciting and thrilling! They have that sensual yet exciting suspense that you are certainly looking for in a game. Second, and most importantly, they contain games that not only two people can participate in, but more! Yes, that's right. The porn site that we are going to talk about today is called GroupSexGames, and very aptly so.
Design & Features
The first thing that you are going to notice on the porn site is its colour theme. The entire website design is fairly simple so the striking black and yellow color theme are very apparent. In any case, here are the couple of things that we really enjoyed the overall design and layout of this porn site. First, you will immediately see the site stats upon landing on the page. Besides the site stats, it is also indicated that the porn site is compatible with different devices. This means that it is mobile friendly and that you would be able to enjoy the porn site and all of its contents using your smartphone, tablet, or other portable digital devices, as long as these devices have an internet browser, reliable internet connection, and of course, a video player.
Below the site stats, you will get to see the previews of their latest uploads. They are presented in a very visually engaging way. There is a big video trailer of the video, and thumbnails on the side to let you select which video you would want to see. Scrolling down, you will get to see more thumbnails. This time, since they don't have the option to view the trailer, they contain more information than the earlier thumbnails. They contain the title of the scene, the different names of the pornstars being featured in the video, the different likes that the video has gotten from the viewers, and finally, the link where you would be able to download the full video. This would of course, only work if you have already signed up for premium membership. Another scroll down will show you more information about the site. These are already about their models and their content. Hence, let us now proceed to the next part of this review.
Girls & Videos
We really enjoyed how they presented their different pornstars. They have shown thumbnails of their pictures. From the pornstars featured, most of them are Western and Caucasian, but it wasn't really specified anywhere in the porn site that these are the only types of girls that they have on the site. Aside from the pictures, you will also get to learn the name and sexual preference of each of them. This is great because you get to know more about your favourite star. And of course let us not forget that most of the porn stars that they feature here are famous ones like Tori Black (indicated as bisexual) and Ash Hollywood (also bisexual), just to name a few. As for the videos, like what we have already mentioned, all of them are of high-definition quality, which means nothing will ruin the crystal clear experience of watching your favourite sex games.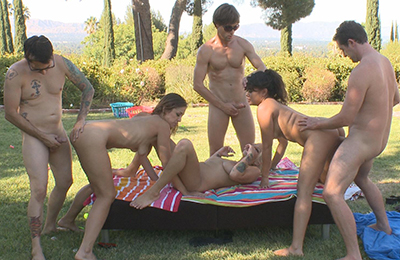 Conclusion
Now for the most important part: membership. Signing up for the site is fairly simple and will only take a couple of minutes. You don't even need to input any personal information, you just need to indicate how you are planning to pay for the membership, and of course the type of plan that you'd want to get.