FullyClothedPissing Review
FullyClothedPissing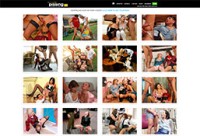 Price: $24.95 (30 days)
FullyClothedPissing is the perfect site for those who get enjoyment from kinky sex. The site is full of girls that love getting wet and wild.
00000
Fully Clothed Pissing Review
Site Overview
Are you a fan of outrageous porn or a weird fetish site? There are many porn sites online with a weird theme. These fetish sites bring hardcore porn videos that would blow your mind. If you are into girls, who love getting wet while fully clothed then FullyClothedPissing is the perfect site for you. You can learn essential information about the site by reading this review to the end. FullyClothedPissing is a porn site with girls who are ready to urine and get wet while fully clothed.
Design & Features
FullyClothedPissing is one of the adult sites with simple website design. The site no frill and fuzzy layout allow for easy navigation. In short, you can find what you wish to see quickly and easily with the click through no brainer searching content. Come to think of it! Once you sign up for membership, you get access to the site awesome content immediately. The site as said before has a simple layout, so once you are on the homepage you just check out the main menu for the updates.
At the time of this review, there are 480 videos that you can watch anytime and anywhere you are in the world. There may be more by the time you read this article as they update the content on a regular basis. These videos come in different download qualities, although some of the movies only had one while others had three. The movies come in 570, 720 and 1080p, but older ones do not have the same range. If you are into streaming, there is a streaming version that played with no problem. Each of the full-length videos has a length approximately 24 minutes. Sadly, you can only download a full-length movie in MP4 for there are no other options. But, you can download as many movies as you want since there are no DRM restrictions Downloading is also easy and will not drag forever especially with a good connection.
Some of the movies come with pictures or screenshot of the scenes. The images are done well, clear and sharp. The pictures can be in a widescreen and downloadable in Zip file. By the way, there is no separate section for images as they only come with some of the videos. The images come with video along with the upload dates, run times, production details, description, and link to the models and categories. Members can also leave comments, rate scenes and add movies to favorites.
The site is also compatible with all mobile devices so you can take your porn anywhere you go. The site has a model index, which you will find in the top menu beside the updates. The model section has nice pictures of each girl, stats, and links to her videos. This site also includes access to a dating site, cam site, and bonus sites. Take note, the access to other websites is not included in the membership. Additionally, once you are on the homepage, you will see on the top menu, a link to a community area where you can send and receive messages, search for friends and build a profile. FullyClothedPissing is a fetish site that has tons of downloadable videos, streaming option, good interactivity, and a community area.
Girls & Videos
The site is full of girls who love dressing up and get wet. This simple fetish site has awesome videos of girls engaging in watersports. The site from the look of their pages has beautiful girls that would make you salivate. So, if you are looking for an adult site that offers a different kind of pornographic content with sexy girls then this is the site for you. There are over 160 performers or models here so you can find a girl that suits your taste. These girls are mostly European, sexy and ready to urinate. The women dressed in business attire, sexy lingerie with lace panties and bras does not mind getting wet. They even enjoy drinking and showering in urine. The site has plenty of videos with powerful scenes. For example, a single girl, kneeling down in front of a guy who is pissing. She is covered in piss but happily enjoying the moment. This is just one of the scenes that you will see and enjoy watching to the end.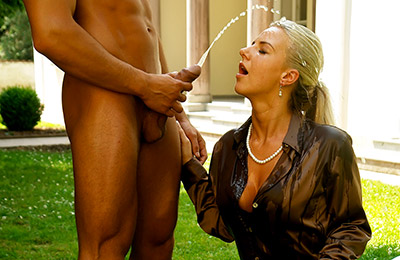 Conclusion
This site has plenty of amazing piss party videos that are good quality. The videos are available for streaming and downloading in one single format. It is a site that offers not just quality content but also interactivity and professionalism. At FullyClothedPissing, you can have the best time as they offer the kinkiest entertainment online.
Return to the other paid porn sites OR read more on FullyClothedPissing.