CamWithHer Review
CamWithHer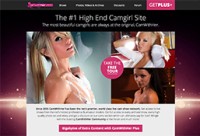 Price: $24.99 (30 days)
If you are looking for a live cam site that stands for what it says, I can assure that Cam with Her is the right choice.
00000
Cam With Her Review
Site Overview
Cam with Her is one of the promising live cam sites that are changing the face of porn. Launched in 2005, Cam with Her has been giving us porn webcams services at a reasonable price that you're going to be more than willing to go an extra mile for more services. You surely wouldn't regret paying premium to get a dose of these live sex cams.
Design & Features
The website design of Cam with Her looks very professional. It gives us the impression that this live cam site means business and pleasure at the same time. If you dig deeper into its services, you will be impressed with it because the quality of its services always exceeds our expectations. In exchange, this gives them the confidence to charge their services a few bucks higher than the rest though. But don't worry because it is all worth it.
In the homepage of the site, they have an array of striptease thumbnails. Once you hover over each thumbnail, it will reveal the model's name, her online status, her rates and a link to her profile. Here, you will find a dozen of models in different tempting poses and images. Some are just showing off their breasts while some are showing their bikini area. If you're lucky and if your bank account allows you to, you might find the girl of your dreams online and have the chance to talk with her. You can filter these models according to the top rated models, which is the default option, or according to the newest models. There are also the cam feed, the cam model of the month and the latest clips link at the upper portion of the page.
The site also has a model's profile. In each of these profiles, you will read some extensive information about the model, such as her ethnicity, height, weight, hair color, sexual orientation and her last login. There are also some models that include their biography, their awards and their media. You can also find some extra images of these girls in the My Zip Sets link, which can be found in the individual profiles of the girls. The site also has a forum section where members can interact and read conversations. There are some topics that talk about the social media profiles of these models and everything that's going on in Cam with Her.
Moving on, there are two types of membership in Cam with Her. One is the free membership and the other one is the paid membership. The free membership is easy since it only requires you to create an account by providing your email address and assigning a designated password. On the other hand, the paid membership also requires you to create an account but you also have to supply your credit card information for the payment. To be honest, the fee is not that cheap but it offers a lot of perks and benefits compared to the free membership.
For example, those with free membership have to pay a higher price per minute in live cams while those with a paid membership have a 20 percent discount from the original rate. The paid membership also includes access to all live member shows, all archive files, over a thousand photo sets and videos, unlimited access to Cam with Her TV and exclusive bonus sites. There are a lot of interesting benefits from being a premium member.
Girls & Videos
The girls are all very gorgeous. The collection on this site is different from other live cam sites where you can only find around five to ten gorgeous girls in the pool of models. In total, there are over a hundred models to choose from but you can only find six to eight models that are online at the same time. There are girls with Caucasian origin, Latin origin, and a lot more to choose from.
The sexual orientation of these girls also varies. I saw some girls who wrote "Straight sexual orientation" in their profile while there are some who wrote "Bisexual". The rates of the girls also vary. There are some girls who are more expensive than the rest. I think this is based on the performance of the girls and how long they have been in the business. I think they also get ranked based on the ratings that they receive from their clients.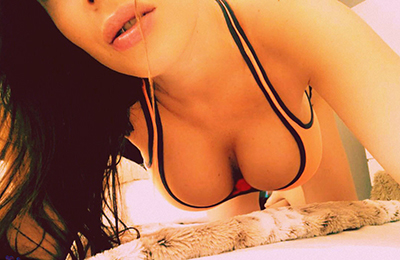 Conclusion
The site is very neat and well designed. It uses advanced technology to give us a smooth user experience. The live cam services are also very responsive and the best that I experienced so far. The girls are also very in the mood to make all your requests, from stripping their clothes off to touching themselves. They also have a large collection of sex toys to use for your entertainment.
This site no longer receives updates. For similar content take a look HERE
Look at the other best premium porn sites OR read more on CamWithHer from other popular review sites.