AnimatedKink Review
AnimatedKink
Price: $49.99 (30 days)
Since there are mostly kinky thing happening (gangbangs, BDSM, roughs sex and bukkake) the videos fit the Kink's thematic.
00000
Animated Kink Review
Site Overview
The AnimatedKink is a Kink-dot-com channel, where you can enjoy heavy hardcore porn, but in an animated style. This hentai site has some juicy videos for you, and if you like to watch hardcore porn that's sexy, and really hard, then these scenes will certainly satisfy your fixations. As you will see, these videos are uncensored hentai movies, and they were created for export, thus they landed on the Kink's hentai site. These videos will certainly keep you busy for a time, and we know this company so that you can rest assured, you are in for a treat. This original website launched in 2012, and the content was added regularly over the first few years.
Design & Features
Since the AnimatedKink is integrated into the main Kink page, it doesn't have its tour page. You will see the Kink's logo on the top, with the AnimatedKink's next to it. Under these logos, you can see the menu, which can take you to the sites' list, the latest videos, and the models and also to the partners' list or the store. It's a network-wide menu, so you will go to the main site's content. Lower on the page, you can see the videos of the AnimatedKink listed.
As a simple visitor, you can view 5 preview clips for them, and thus you can at least gather the necessary information about whether they are interesting and good for your tastes, or you have to look elsewhere. By the way, these clips are nice-looking, play smoothly and if you like hentai, they ought to convince you. If you pay attention, you will notice that the videos have English voice, so you can understand what the story is about, and the moans and screams are also more 'Western,' not the sometimes strange chirping you can get from Japanese girls.
After you log in, you will remain on the Kink's flagship site, with the AnimatedKink videos listed first. There is a search field on the top, but the actual number of videos won't make it necessary for you to use it. Also, the black colour theme of the Kink sites is featured, so you may find a site a bit darker than you are used to. The menu moves to the left side of the page, but it has all the options you need. You can reach the latest, the featured videos quickly, and you can also choose what kind of porn you are interested in. The rest of the menu features the extras like the forum, store, KinkLive. Everything works fine on mobiles too.
Girls & Videos
It's all made up, and the girls here are certainly unrealistic. If you are a man who gets turned on by hentai, you will certainly love these cuties. As you will see, they are all hentai-Asians, with big eyes, big breast and great endurance. They are the girls you dream about. The English dub of the videos is interesting, and though the actors didn't put much effort into them, the emotions are reaching the viewer, and the moans and screams are also quite believable.
Most videos feature some cosplay too, and there are several uniforms in use too. These scenes are made by professional hentai-artists. They are animated to near perfection, and they all have a story. A series of scenes tell about a family that pays its debts with their girl's body – she has to suck and fuck with everyone the family owes. Another video brings some more fantasies element, with sacrifice and ritualistic gangbanging. Also, you can find some more regular stories, such as love-triangles, and servants being taken advantage of. There are many fetishes present too, and you can enjoy watching girls squirting, getting ass-fucked, team-fucked, and some of them even have to take on fantasy creatures. It is plain hentai porn so don't expect to experience any limitations in action.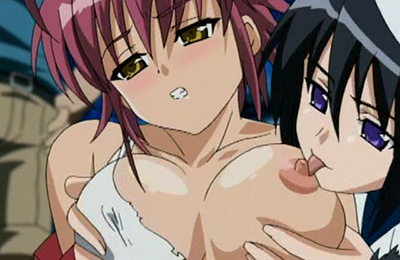 Conclusion
The AnimatedKink is a not too big, but a sexy portal. If you like hentai, you should give it a shot, and though the scenes here are not exclusive, they are good to watch, and the overall collection is truly worth exploring. You can enjoy them while they last, and if you need more, maybe you should explore the Kink's real-life porn videos, they are nasty and sexy too.