SelfDesire Review
SelfDesire
Price: $1.00 (2 day access)
Thanks to the people behind Self Desire for giving us, porn enthusiasts, a chance to watch lovely ladies play with themselves as they speak sweet, naughty nothings to their viewers.
00000
Self Desire Review
Site Overview
As men who crave and breathe porn on a daily basis, we cannot deny that we have lived through our mature lives by masturbating. We have probably done this anywhere we thought was private, but let us not dwell on that thought, because it does not look (or seem) as pleasing compared to watching girls do it. There is just something about girls and masturbating that sends shivers down my spine, or my crotch. Watching one is enough to give me quite a hard erection and I am not ashamed to admit that. Who could ever, anyway? Watching a girl pleasure herself with toys, her fingers, or whatever she gets her hands on is something I consider sacred and thank the heavens for that. Self Desire is an intensely cute and erotic porn site by Paper Street Media that features cute chicks having a go at it with glass dildos, anal beads, vibrators, their own fingers, and many more, just so they could experience an electrifying and shocking amount of pleasure.
Design & Features
Before anything else, before you get full access to this particular porn site, you will have to know that this is a pay site and you will have to register as a member to be able to explore the entire thing. For those unsure of their decisions, a limited trial version is available but you will only get to watch a few things only, also you cannot get to choose which ones will be made available to you during that short period. So, I say: save yourself the trouble and go right ahead for the premium membership. It will cost you less and you get the unlimited package.
The website design of Self Desire is simple and minimalist looking. It is not cluttered and is very straight forward when it comes to their content. On the upper right corner, you will see links that will navigate you to their member's page, where you can log in by inputting your username and password (considering that you have already registered as a member), their Twitter page, and the bookmark page for future uses. Below is a slideshow of photos showing girls in erotic poses, and in the middle of their pleasure making – you can click on these to go to the corresponding videos. These thumbnails from the slideshow are there so you can easily check out the most viewed scenes.
Below that are lines and lines of their top rated models. You can see the photos of these lovely ladies, either scantily clothed or buck naked from head to toe. Along with the photos, you can see their names below, the number of photos they have on the site, the number of minutes they appear on screen, and a very short biography of themselves. You may also play their corresponding trailers and view their full set of scenes and photos. For the videos, you can see right below the model's column that there are video thumbnails on which you can click so that it would take you right to the corresponding video. Each thumbnail is equipped with the model's name, the scene title, and the date where it was uploaded. With your Self Desire membership, you also get a free network access where you can watch other porn videos from other sites under the same management for free. That certainly is a very good deal.
Girls & Videos
All the 20 or so models present in here are very gorgeous and I can see why the site title is Self Desire. It would be mad not to desire these women, unless you are not into them in general, because they are blessed with their beauty and their body. These ladies seem like they are really fresh while some others look a bit more mature, other than that, these fresh faced women do know how to rile their viewers with their dirty talk and self pleasuring abilities. All scenes can be streamed in your browser or downloaded in MP4 format. There are tons of resolutions to choose from but know that these are all in high definition. You get to choose from a 1920 x 1080 resolution, a 1280 x 720 resolution, a 2K resolution, and even a staggering 10K resolution. Yes, 10,000! If that does not blow your mind, I do not know what will.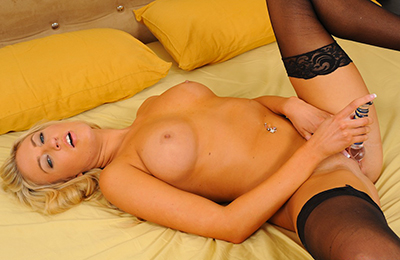 Conclusion
Although the collection still seems minute, it can easily be covered with the extra sites that come along with it for free. The video quality is beyond great and the gorgeous girls are everything you would want to see.
Check out the other porn paysites OR read more on SelfDesire from other popular review sites.