PascalsSubSluts Review
PascalsSubSluts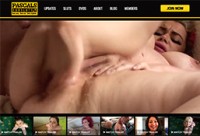 Price: $4.95 (3 days access)
You can expect more fetish hardcore scenes like pissing, hardcore blowjobs, clit sucking and all kinds of domination scenes.
00000
Pascals Sub Sluts Review
Site Overview
One of the best fetish porn sites launched way back in 2015, Pascals Sub Sluts offers a variety of fetish hardcore videos, which feature the hottest and horniest European women. Pascal is the man behind these fetish XXX scenes and I think we should all be thanking him for scouting these gorgeous bombshells along the streets of United Kingdom. If you want to know more about this site, check out this fetish porn guide.
Design & Features
Pascals Sub Sluts is a brave concept for a porn site. Instead of hiring porn stars to film the videos privately, Pascal, the brain behind this site, is roaming around every corner in the United Kingdom to ask a girl to be part of his porn series. Surprisingly, there are also some girls who love to get that fame and spotlight. All of these can be seen on the homepage of the site where you will be greeted with a large introduction video. What's even more outstanding about the site is that you can expect different updates every day. Sundays are for trailers, Mondays are for interview videos, Tuesdays are for strip pics, Wednesdays are for solo videos, Thursdays are for fuck scenes, Fridays are for fuck pics and Saturdays are for extras. From the homepage alone, you can see a lot of variety in the contents.
Girls & Videos
The girls on this site are horny Brits who love to take advantage of the 40-minute fame that was offered to them. There is a variety of age groups among these girls. There are amateur and mature girls. There are also innocent looking girls while there are rebellious looking ones. But one thing is for sure though, once you accept Pascal's proposal, you will be marked with the "Pascal Sub Slut" logo on your breast. There are a lot of white models in the collection but there are also a few blacks as well. Aside from slender models, there are also chubby models who took the challenge. Some of the brave girls are Lucia Love, Bonnie Rose and Jessica Jensen.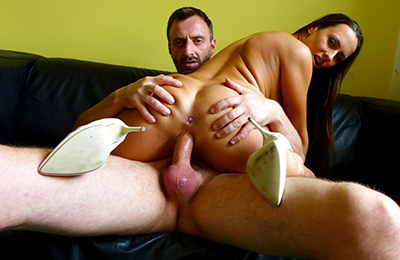 Conclusion
I enjoyed the site very much because of the exciting contents that it has. The collection is pretty huge already and I have seen a lot of erotic ones. The site layout is also very convenient to use so I was not just satisfied sexually but also with my overall experience.
Go to the other pay porn sites OR read more on PascalsSubSluts from other popular review sites.