MatureLiveCamFun Review
MatureLiveCamFun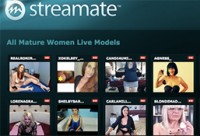 Price: $2.99 (1 minute)
In case you are looking for mature models' live shows, the MatureLiveCamFun is the best gateway you could find. The Streamate itself has, even more, fun for you to enjoy, so you are going to feel happy about the offers this site has.
00000
Mature Live Cam Fun Review
Site Overview
On this portal, you can always find the currently online mature models of the live cam site Streamate. The LiveCamFun is not an actual site; it's a kind of teaser to make you get on the inside. With this kept in mind, we focused our review on the mature hosts of Streamate, and we really enjoyed our time there. So, the Streamate is one of the big dogs of the live cam industry. It's not as big as the LJ, but it has a significant number of models, modern features… and long history.
The first version of the Streamate appeared online in 2003, so the portal is more than a decade old. Models came and models were gone, but there are always hotties online. We were quite surprised to see that the mature area of the Streamate is quite strong: there are many hot ladies listed, and they will prove to be more than eager to show you their skills in doing nasty things. Some bigger shot, like the hot Bea Cummins, is available too as exclusive hosts for this site.
There are more than 60,000 models here, and from them, about 1,000 are mature. However, there are girls who – for selfish reasons probably – added the mature to their list of features, though they are freshies. You don't have to worry, though, there will be enough matures for your satisfaction. There will be some extra content for your needs: the matures here have photos, archived shows, and if you search around the web, you might find their official websites, where becoming a member might even grant you discounts for live shows. Just make sure to check these ladies.
Design & Features
The Streamate is a good looking live cam site. It does not follow the trends set up by the huge sites, but it has its design and features. If you are just visiting, you will find the menu on the left, and from there, you can select the mature performers. We figured out that they categorize as a mature every girl over 30, which is – in our opinion, at least – is quite a silly move. A 32 years old is not a mature, we usually consider mature those who are over 40 at least.
Never mind. Now, the hosts are listed in a regular listing format, and to preview their stream you have to open their page. Thanks to this, the site loads fast, and it doesn't jump around when a girl signs off or goes private. As a member, you will see the same layout, so it won't be much trouble to find a girl you would like. There are many matures here who have HD cameras, and it seems a lot of them are broadcasting from a studio. Well, better the quality, the more the shows worth. Basic features are all available, and the ladies use audio, so you can enjoy some dirty talk if you feel like you need that.
Girls & Videos
Since we are talking about live cam shows here, it's just expected that you are going to find here hot ladies, who are going to do your bidding. Well, there might be some who just do whatever she feels like to do, but that's rare: on the LiveCamFun/Streamate, you will find models who respect the nature of the live cams fun and follow your lead. You should warm them up before going into a private show, and by this, we mean to ask her whether she features the niches and actions you seek or not.
It's a fool's errand to go straight to private and spend valuable time with getting the info. That's why free chat is there. Most mature here will have these niches covered: masturbation with vaginal insertion, striptease, domination, submission, foot, ass, leg, and tits fetishes. Also, you won't have to search much to find someone with anal play among her features. The shows are usually quite hot, and if you know what you need, you can spend some exciting minutes or hours with a girl in private!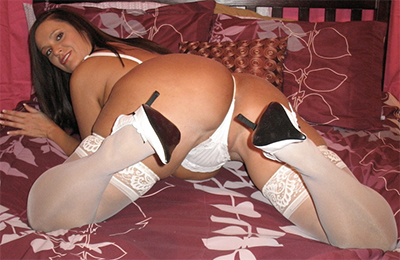 Conclusion
Though this site is a gateway to the Streaming only, you should bookmark it because it has the online matures listed, so you don't have to search the site itself. You could just pick one from them, log in at her page, and start to have fun.