LesbianPickups Review
LesbianPickups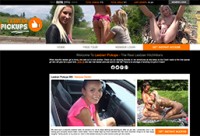 Price: $24.95 (30 days)
A superb and outstanding lesbian porn site, LesbianPickUps offers the most unique lesbian themes in their porn videos.
00000
Lesbian Pickups Review
Site Overview
LesbianPickUps is an amazing site coming from the MentalPass stable and features the sexiest Czech sluts to grace this amazing site. Czech chicks are famous worldwide for their amazing sexual lives. Their straightforward nature, very open outlook towards sex and wonderful bodies truly cast a magical spell on you and your cocks. What sets LesbianPickUps apart from many other lesbian sites is the realism that it portrays. When the sluts are taken by surprise, there is no time for any scripted porn, and what emerges, as a result, is the most genuine porn performance that one can watch.
This review is aimed to give you an overview of what makes LesbianPickUps so magnificent, and why you should subscribe and the benefits that you will accrue by subscribing. To do this, we have divided this review into two major sections, the Design and Features section and the Girls and Videos section. The Design and Features discuss the color scheme, the over placement of videos, the functional aspects, statistics, and affordability. Girls and Videos, of course, is the most eagerly awaited part of any review and will highlight the kind of chicks featured and how the videos will add value to your jerk-off experience.
Design & Features
LesbianPickUps has everything that you expect from it. What are your expectations from a website? You expect it to have all videos very beautifully arranged so that they can be easily located. You expect the color scheme to be a very unobtrusive one so that you can focus only on your videos. You expect the site to have a very functional design so that you can get the most wonderful porn experience.
All your expectations will come to life on LesbianPickUps. The first thing you notice when you visit the home page is the sexy slideshow showing sexy Czech bitches in different stages of having sex and showing off their sexy bodies. Before we proceed to the girls and videos section, we shall briefly check out the affordability of LesbianPickUps. As mentioned earlier, LesbianPickUps is a member of the MentalPass network, and as such, is a very affordable site, coming from this network. Three membership plans give you the freedom to choose your plan based on your choice. However, the most affordable plan, the half-yearly plan gives you significant discounts, of up to 43%, and you shouldn't miss out.
Girls & Videos
The sluts featured on LesbianPickUps are among the most beautiful and sexiest in the world, and being Czechs adds to their sexuality. All chicks include MILFs, amateurs and matures, who are deceived into having sex with an ultra-sexy seductress. This intensely sexy seductress travels around the Republic in her car, looking out for unsuspecting sluts, having a cup of coffee, seducing them with her sexy banter and finally, fucking them outdoors or in her apartment.
The sluts have insane sex with the seductress, with the best being lesbian sex outdoors. Watch the sluts strip, fondle boobs, suck nipples, lick pussies and enjoy a rim job, and use all kinds of sex toys such as dildos and vibrators as well as their fingers in the most exclusive ways to bring each other to orgasm. Let us check out their bodies. The chicks are brunettes, dark-haired, blondes or redheads. The bodies are outstandingly beautiful. Their breasts are exquisite, and perfectly round like a tennis ball. Squeezing, fondling and groping are the only kinky ideas you get when you see them. The nipples are outstanding. It is like as if the nipples are inviting you to suck them hard. The pussies are pink, wet and juicy, while asses are tight.
Check out this immensely sexy video, Olga 3. This video features a MILF, a truly groovy lady who is irresistible. She has an outstanding body, something you would want to drool over. Her white bra and panty make her sexier than she is, and her trimmed pussy is very attractive. The seductress and this MILF, Olga, engage in outstanding lesbian sex in the grass, after having an excellent foreplay in the car. Inserting pink dildos, fingers, licking and eating pussies normally and in the 69-position and enjoying deeply intense orgasms. The sluts scream loud and clear, till you cum and ejaculate hard.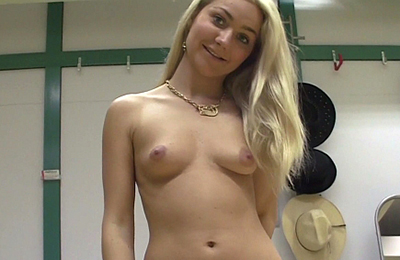 Conclusion
It looks like you have been gaining a lot of traction to itch your dick, squeeze the precum and stroke it hard, till you shoot your cum at terrific speeds. LesbianPickUps has everything you are seeking from an excellent site. The design is awesome, the layout is impeccable, the colour scheme is spot on, and affordability cannot be questioned. The girls, being Czechs, add to their sexuality. These sluts are some of the world's most sexually advanced chicks, willing to openly have sex anywhere they feel like, without any hesitation. That's the kind of girls you want to fuck in real life too, isn't it? If all these entice you, then you shouldn't waste any time and join this site, immediately.
This site no longer receives updates. For similar content take a look HERE
Go the other pay porn sites OR read more on LesbianPickups.