HairyTwatter Review
HairyTwatter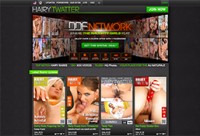 Price: $19.95 (30 days)
Hairy Twatter has proven that even hairy pussies do make a statement. Forget all about clean cuts. This platform has ensured that you will have every reason to log into it and find satisfaction just when you need it.
00000
Hairy Twatter Review
Site Overview
If you are a hairy porn lover, then this review has been meant specifically for you. Hairy Twatter is the kind of site that knows exactly what you need and goes out of its way to ensure that you will have befitting entertainment anytime that you log into it. The site is dedicated to the worship of unshaven pussies and if you find pleasure in such action then careful, you may become an addict. The models that you will be enjoying have a way of captivating you even when you least expect them to. They enjoy a lot of naughty fun and as such, so will you?
Design & Features
As Hairy Twatter is a growing site, you may not necessarily be awed by a large amount of content upon your first arrival, but the site in itself screams of decency. It comprises of 160+ scenes and a decent number of galleries that promise you nothing less than utmost satisfaction. Some of the scenes are located in the archive section while others are featured in the membership's area as part of the main collection.
If anything, you will be delighted by what you see as pleasure and excitement are eminent. The quality in which the scenes are presented is also really admirable. You can clearly see that they have been exclusively made by Hairy Twatter. You may not receive any bonus sites, but you will be content in knowing that the scenes on this portal have got you covered. If you have a specific fantasy in mind, the site always encourages you to make requests. Also, believe it or not, there is also a store where you can be able to purchase pubic hair.
Sorting is truly a simple process that enables you to search the content by the name of the model. You will not spend a lot of time looking for what you want to find, you will be enjoying it in the shortest possible time. The scenes are well described and ensure that you will understand all that is going on here. The movies come in multiple qualities and ensure that you can enjoy them accordingly. All of them have great sound and lighting quality. Movies can be downloaded in Quick Time Version, treating you to exceptionally great view moments.
Girls & Videos
As puny as the name Hairy Twatter sounds, the models on the platform are surely hairy. Some of them will enjoy putting on a good show for you while others will prove that they are ready to take you to another world through their hairy punanis. Either way, you will truly be excited by what they have in store for you. The camera does an exceptional job of focusing on the models' pussies in a manner that will tempt you to pull down your pants and masturbate. You may even be tempted to keep a hairy pussy too in seeing that they are quite sexy.
The beauties will use their fingers to spread out their pussy folds, leaving you with the amazing view of the clits that should be licked to submission. If only… if wishes were horses… The fact that these hot bushes delight you in some hardcore sex simply lets you relish in your fantasies. You will surely have loads of naughty fun and as such discover what this portal is all about. There are hundreds upon hundreds of hairy models who want to delight you in good taste of their cum, need I say more? Regardless of how they present it, you will thoroughly enjoy it!
You will get to enjoy beauties like Amanda Vamp, Jerry Potter and much more as they excited to show you their sexual talents. Brunettes, redheads and blondes are all here to delight you in ways more than one. They get fucked senseless, and such, they indulge you in the sexiest moments. Do not be fooled by the smile on their faces as they are not what they seem. These may just be the raunchiest models and pornstars that you have ever seen.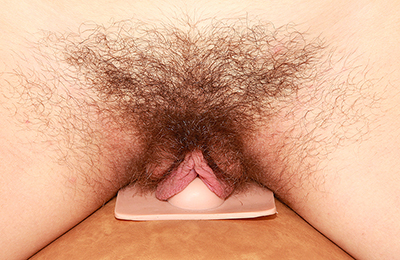 Conclusion
The portal delivers everything that is promised on tour and much more. Regardless of your membership, they are not limited things. The models here strike poses so beautifully exposing their pubes for you to enjoy. These are no complaints as far as Hairy Twatter is concerned. So sign up and enjoy the action!
The site doesn't exist anymore. If you want similar material check HERE
Back to the other porn pay sites OR read more on HairyTwatter.