41Ticket Review
41Ticket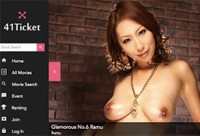 Price: $28.00 (30 days)
The value of having a subscription to 41 Ticket is just perfect for you. Not only will you have HD videos and high-resolution images that you can indulge in, but you also have different girls that you can choose to watch.
00000
41 Ticket Review
Site Overview
41Ticket is the perfect Japanese adult entertainment site that you should subscribe to if you are a Japanese porn aficionado. With this porn website, you'll see some adorable Japanese girls who don't hesitate to get naked so that they can enjoy some crazy hot fucking. Aside from regular porn location shoots such as a bedroom or office place, you'll get to enjoy some unique locations and sets that are specific to Japan – ryokan and hot spring.
These erotic Japanese ladies can also wear yukata, nurse costumes, maid costumes, or even a uniform. You can find stewardess, waitresses, hostesses, nurse, mature beauties, office ladies, and even trainers participating in hardcore sex. You can get an orgy or just a simply blowjob with famous actresses, AV actresses, amateur, and idols. Cunnilingus, creampie, tit fuck, hand job, anal, and squirting – all of these are scenes that you can easily get your hands on if you have a subscription to 41 Ticket porn website. Indeed, 41 Ticket is your ticket to sex heaven!
Design & Features
More than the other Japanese porn websites, 41 Ticket has a more modern look. Moreover, it showcases what it has to offer. Right from the start, you will immediately see what kind of models you will mostly be seeing the site as well as the kind of hardcore video you can fantasize with. In the home page, you already have the featured hardcore porn videos to choose from. There's even a teaser you can watch, a glimpse of the famous girls on the website, and other recommended videos.
The site is too easy to navigate, especially the English language website. Take note that, upon accessing the site, you will be asked to choose whether you want to access the English site or the Japanese site. Just select English site then. After all, you don't need to understand Japanese to know where the scenes are going – every video will ultimately lead to some hardcore fucking you can fantasize with.
Also, you surely won't get lost when you navigate through the site as it is very user-friendly. Even searching for the videos is not that difficult since you can do a quick search. You can even filter your search more as there are keyword tags that you can choose for your search. There is an appropriate keyword for the type of sex you want to watch here in 41 Ticket, the kind of ladies that you wish to see, and so much more. If you don't have a particular video in mind, you can manually browse through the archived videos too. The first few videos in its archive will be the latest uploaded videos. If you want to look into the videos, click on one and you'll see some details about it. You'll know beforehand its video run time, video quality, cast, and the summary of the video.
Girls & Videos
The girls that are featured in the videos posted in 41 Ticket are all top quality. They look like amateurs who are going for their first porn video shoot. However, they are real professionals who know the right techniques to suck cocks. They can do anal, titty fuck, masturbation, blowjob, finger fuck, and so much more. There's even lesbian play going on in this website. Of course, the male performers won't be the focus of the scenes so you won't be interrupted while you are drooling over the hot sizzling bods of the Japanese girls in the video. These pale-skinned girls who want nothing but to have a good fuck are the ones you'll always be coming back to in 41 Ticket.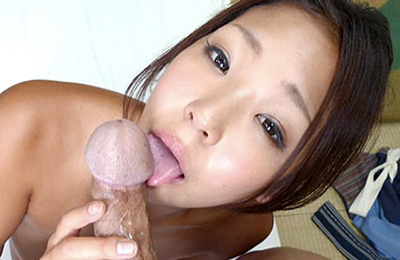 Conclusion
On 41Ticket, there are more than a hundred videos already uploaded on the site so you won't have a problem finding the kind of video that can get you off. Not only the ones that are already uploaded but there are also more coming! You simply have to check back every few days, and you will see some new updates now and then. Regarding quality, content, and value for your money, you are surely getting the most out of 41 Ticket.
The site in no longer available. You can enjoy similar content HERE.